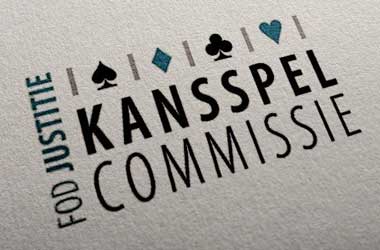 The Belgian Gaming Commission (BGC) released a detailed report on gambling advertising, focused on the ads found during last year's playoffs of the Jupiler Pro League (JPL), which is the top football league in the country.
In June 2019, the BGC introduced severe restrictions on gambling ads, including the banning of betting promotions during live broadcasts of spectator sports; however, the BGC fears that its restrictions may not be stringent enough given their current study's findings.
The BGC's study noted that football fans are bombarded with gambling ads via different mediums at all stages of their football watching experience, creating a media environment awash with gambling.
From the moment a football fan buys a ticket, they are exposed to betting promotions and ads from the teams' gambling firm sponsors, according to the BGC. Unibet, a brand under the Kindred Group, is a sponsor of the entire JPL, which means their brand imagery is visible on each ticket.
The BGC also found that team websites contained brand imagery of their gambling firm sponsors, with some of the team site containing betting promotions and links that provide fans with easy access to gambling sites if they click. Gambling ads are present throughout the JPL.
There are 14 teams in the JPL and 11 of these teams have the logo of a gambling firm on their uniforms. These logos also feature on pitch-side advertising boards, which appear to be targeted to viewers at home rather than the fans in the stadium—gambling logos featured in player tunnels and dugouts, locations visible only to television viewers.
Commercial breaks also contained an abundance of gambling ads, both before and after the live football broadcasts. Gambling ads were also found in programs dedicated to analysing sports matches, as well as other sports news websites.
Further Ad Restrictions Imminent for Belgian Operators
The BGC expressed its alarm regarding the omnipresence of gambling ads in the JPL, especially in light of another study showing a 30% spike in overall betting activity during last year's playoffs relative to the regular season—the average total wager per day has increased from €3.34 million during the regular season, to €4.27 million in the playoffs.
The Belgian Association of Gaming Operators (BAGO) initiated a series of rules for its members in Sep 2019 to limit their ads but refused to call for more limitations on their ability to offer online promotions or sponsor sports teams.
The BGC's new report indicates that these limitations will be next on the BGC's agenda, despite protests from gaming firms represented by entities such as BAGO.