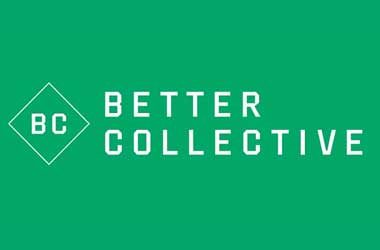 Better Collective, one of the world's leading sports betting affiliates is looking to expand its presence in the ever growing US sports betting market.
The company recently announced that it has just purchased Vegasinsider.com and Scoresandodds.com, two popular betting sites that are based in Florida for $20 million in cash. These two brands have been in the industry for over two decades and they are strategic investments for Better Collective.
The purchase of these two sites is a sign of Better Collective's changing business model. This strategic purchase is to start a set of betting sites that will help educate US sports bettors and entertain them.
The original focus of these sites was to get visitors subscribe to these sites and provide them with tips on potential bets. The sites also had a revenue stream from brand advertising.
Better Collective
Now that Better Collective has bought the two sites, the company plans to change the business model for the sites to affiliate marketing. The plan is to do a full overhaul of these websites so that they can facilitate affiliate marketing and allow for revenue to be generated from states that allow online sports betting. They will send start sending web traffic to licensed operators starting the third quarter of 2019, though the full site overhaul will take until 2020.
Better Collective expects the sites to have a dip in revenue for most of 2019. However, the company expects them to recover and contribute substantial revenue in 2020.
In a statement, Jesper Søgaard, CEO and co-founder, said
With the acquisition of the two mega-brands, VegasInsider.com and ScoresAndOdds.com, Better Collective is paving the way to expand the position as the market leading sports betting information company to include the US. These two web portals have the potential to become the largest revenue generating assets within Better Collective within the coming years.
Strong Market Reputation
Both websites have had a strong reputation in the sports betting realm. VegasInsider.com started out more than 20 years ago. It has since then been giving solid insight and good picks for sports betters in the US market. The site built a large audience by offering solid statistics, quality articles, and rewarding picks through its years of operation.
ScoresAndOdds.com opened its doors back in 1997. It created a solid reputation as one of the best odds comparison and sport statistics website in the US. The site has already gone through a technical overhaul but Better Collective will still be carrying out changes so as to better accommodate affiliate marketing.