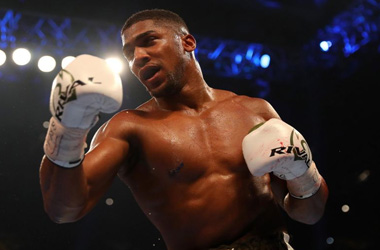 Just a few months ago, British Heavyweight boxer Anthony Joshua was considered the biggest draw in the sport and it was understandable given that Joshua holds the IBF, IBO, WBA and WBO titles.
American Deontay Wilder had called out Joshua for over two years and there was a lot of media attention given to a possible matchup between the two but the fight did not happen as both camps could not come to the table.
The fight between Wilder and Fury on December 1 will go down in history as one of the greatest heavyweight boxing fights of all time. The fight ended in a split-decision draw that left boxing fans around the world calling for Wilder vs. Fury 2.
The fight also put all of the media attention on Fury and Wilder who both lashed out at Joshua for ducking the Wilder fight.
Now it appears that Joshua has finally had a change of heart as he went on ESPN to admit that he was begging to fight either Wilder or Fury. His initial preference is to face Wilder in London on April 13 at Wembley Stadium.
The Brit said he wasn't sure why Wilder was no longer as interested as before as he still holds all four world championships whereas Fury has only one which is the lineal championship. In the past, Anthony Joshua has never openly admitted on iFL TV that he would fight Wilder.
iFL TV
Joshua told EPSN that he cannot control what Wilder or Fury decide but he is clear on the location, date and opponent that he would like next. Should Wilder decide not to fight him, he is open on taking on fellow Brit in Tyson Fury.
Fans More Interested In Wilder vs. Fury 2
Wilder is keen on the Fury rematch because he believes that he should have put Fury away in the first match. The two fighters also have immense respect for each other after their fight and believe they are the two best heavyweight boxers on the planet and Joshua comes in third.
If Wilder and Fury agree to a re-match it will most likely be in March or April which means Joshua will have to fight someone else in the meantime. Wilder is keen on fighting in the United States while Fury has called for the rematch to be held in the UK. Wilder's camp will most likely make a decision before the end of Jan 2019.