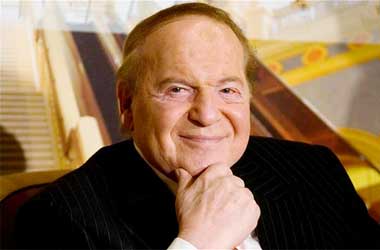 Las Vegas Sands Chairman and Billionaire Sheldon Adelson has been battling a lawsuit for more than 4 years and the courts are yet to reach a final decision. The lawsuit was filed by Steven Jacobs, the former CEO of the Las Vegas Sands Macau Casino who Adelson fired back in 2010.
Jacobs states that during his tenure as the CEO of the Las Vegas Sands Macau Casino, Adelson asked him to perform a number of tasks that were illegal and unethical.
One of those requests was to collect confidential information on high ranking government officials in Macau which could later be used as a point of leverage for the Sands Casino to gain both opportunity and momentum in Macau. He also accused Adelson for asking him to foster a policy that would encourage prostitution in his casino.
Jacobs stated that he was not comfortable performing such tasks and told Adelson he would not follow such orders and as a result had his services terminated. Adelson who is rated as the 25th richest man in the world categorically denied all allegations and stated Jacobs was terminated because he violated company policy and worked on a number of deals that were not authorized by the Las Vegas Sands Corp.
The case has gone back and forth for over four years and Adelson had an opportunity to settle out of court but showed no intention of doing so. He will now have to take the stand for the first time and Las Vegas Sands shareholders are apprehensive about the information that will be shared and made public. Jacobs was a key member of the Las Vegas Sands Corp and has been privy to a number of high level and confidential meetings. In order to strengthen his case, he will most likely bring everything out in the open and could cause a lot of embarrassment for both Adelson and his Las Vegas Sands Macau Casino.
In a statement, Greg Doll, a lawyer at Doll Amir & Eley LLP in Los Angeles, a neutral party said
There's going to be mudslinging. You can bet your bottom dollar that Jacobs is going to bring up stuff that is uncomfortable for Sands China and for Adelson in particular.
The Chinese government is currently running an extensive anti-corruption campaign in Macau and specifically targeting its casinos. This lawsuit could very well reveal the names of a number of corrupt officials in Macau and provide Chinese authorities key leads in their investigations.