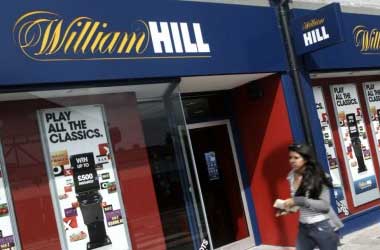 British bookmaking giant William Hill has just gained access to 23 million new customers after entering into a partnership with Eldorado Resorts which is a large casino firm in the United States.
This new partnership makes William Hill the exclusive sports betting and online gambling partner of Eldorado. Eldorado runs 21 casinos in 11 states and they expect to increase those figures to 26 properties in 13 states by year's end if their planned acquisition of Tropicana Entertainment goes through.
William Hill plans to get their sports betting operations up and running within weeks at five casinos which include Atlantic City's Tropicana. They will be able to launch more sportsbooks in other locations as well as digital betting platforms in the coming months.
William Hill and Eldorado have worked with each other for 6 years but they have begun to rapidly expand after the Supreme Court's May decision that has led to the proliferation of sports betting in the United States.
William Hill – Making Big Strides In America
Aside from being one of the biggest sportsbooks in the United Kingdom, William Hill also has a large presence in the state of Nevada where they operate 108 sportsbooks and boast the state's most widely used sports betting mobile app. They now look to capitalize even further as legalized gambling expands throughout the rest of the United States.
Eldorado will have a 20% stake in William Hill's American operations and William Hill will own the other 80%. William Hill's CEO, Philip Bowcock, said that the deal will provide both companies with plenty of opportunities to grow their own businesses. He was very confident that the two companies are in a good position to get a large share of the evolving American market.
US Market Should Boost William Hill Revenues
William Hill hopes that profits from the US market can compensate for the loss of revenues that resulted from the UK government's decision to dramatically cut the maximum bets at fixed-odds betting terminals to £2 from £100 per spin. While the rule hasn't been implemented yet, the company has reportedly lost as much as £820 million over the last 2 quarters.
Fixed-odds betting terminals have traditionally accounted for a large portion of the company's profits. There are as many as 20 states considering legalizing sports betting in America and William Hill is in a great position to expand its presence and soak up this lucrative market.