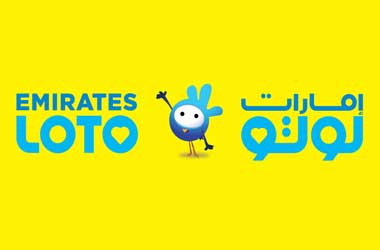 Emirates Loto which is the official lottery operator in the United Arab Emirates (UAE) has now become the first digital lottery operator to have gained the approval of the fatwa. Emirates Lotto concluded its first draw on April 18, which resulted in one lucky bettor garnering AED350,000 ($95,303).
Emirates Loto began its operations last month, with weekly live draws available for players 18 years and above, both locally and around the world. Its first draw was supposed to be held on March 28, but was postponed to comply with the UAE's social distancing guidelines designed to quell the spread of COVID-19. All purchased tickets during this time were included in the rescheduled draw.
Emirates Loto features collectable tickets that contain an image of a local landmark, which can be purchased through retail stores in the UAE, or through the official Emirates Loto mobile app. Upon purchasing, customers can either opt in for a live draw—with potential winnings of AED 35 million to AED 50 million per week—or donate their ticket to a charitable cause.
Players who choose to join the live draw have to select six numbers from 1 to 49 on either the Emirates Loto app or website and win based on how many of their chosen numbers match the drawn numbers during the live draw. Matching five numbers will have a corresponding payout of AED 350,000.
Emirates Loto also donates a part of its revenues toward the UAE government's programs to support its most vulnerable communities.
Fatwa Approval Expected
Emirates Loto burst into the gambling scene as the first digital lottery to obtain fatwa approval with its launch. A fatwa is a non-binding legal opinion provided by a qualified jurist that attests to the product's compliance with Islamic law. Many observers believe that the fatwa approval will help contribute to Emirates Loto's success, especially among devout Muslims who are reluctant to try out lottery products due to potential conflicts with their faith.
Paul Sebestyen, the chief executive of Emirates Loto, expressed excitement at being able to launch their product with fatwa approval. Sebestyen also praised the UAE as an excellent partner, stating that the country's drive for innovation and business made Emirates Loto's initiative possible.
Sebestyen acknowledged that their timing is not optimal, with the COVID-19 pandemic, but hoped that their venture would be able to alleviate some of the stress, as well as add to the UAE's funds allocated toward the common good.