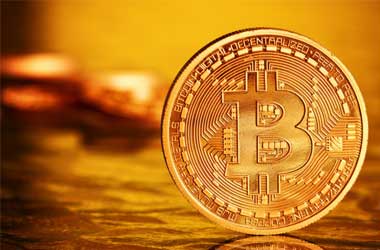 A research report published by John Griffin, a finance professor at the University of Texas, and Amin Shams, a graduate student, have raised doubts as to whether the sharp rise in the price of Bitcoin in December 2017 has links to the non-transparent business practices of Tether founders. Tether is a cryptocurrency pegged to the US dollar on a 1:1 ratio. Bitcoin, which recorded a high of $20,000 in December, has already lost more than 60% of its value to trade at about $6,300.
Griffin runs a consulting firm that investigates fraud cases using algorithmic analysis. Using the same analysis technique, Griffin and his colleague studied the meteoric rise of Bitcoin's price last year. The study concluded that the rise in the price of of Bitcoin is not an organic event, but an outcome of purchases made by Tether, which artificially provided the support. According to the Griffin, such artificial demand led to the dramatic increase in the price of Bitcoin.
It can be remembered that cryptocurrency exchange Bitfinex was subpoenaed by the US CFTC on December 6, 2017. Both Bitfinex and Tether are owned by Giancarlo Devasini and Philip Potter. The duo has not provided the name of the bank where it holds the US dollar reserves that technically backs the Tether tokens.
Griffin states
"First, if the Tether founders, like most early cryptocurrency adopters and exchanges, are long on Bitcoin, they have a large incentive to create an artificial demand for Bitcoin and other cryptocurrencies by 'printing' Tether. Similar to the inflationary effect of printing additional money, this can push cryptocurrency prices up. Second, the coordinated supply of Tether creates an opportunity to manipulate cryptocurrencies. When prices are falling, the Tether creators can convert their Tether into Bitcoin in a way that pushes Bitcoin up and then sell some Bitcoin back into dollars to replenish Tether reserves as Bitcoin price rises. Finally, if cryptocurrency prices crash, Tether creators essentially have a put option to default on redeeming Tether, or to potentially experience a 'hack' where Tether or related dollars disappear. Both the 'pushed' and 'pulled' alternatives have different testable implications for flows and cryptocurrency returns that we can take to the powerful blockchain data."
Bitcoin has exhibited similar spikes in previous years. In 2013, the price rose sharply to about $700. A study conducted on the short-lived rally alleges the now defunct cryptocurrency exchange Mt.Gox as the price manipulator. Before the main stream media and crypto enthusiasts became suspicious of price manipulation, the Reddit community sounded alarm bells in November 2017. The community expressed concerns of probable bad practices by Bitfinex.
While there is no conclusive evidence to back Griffin's argument, it should be noted that the study report was based on statistical analysis of millions of transaction data on Bitcoin's blockchain.