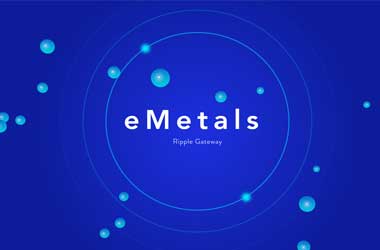 Precious metal refiner BPG Kovine d.o.o. (BPG) has partnered with Ripple network (XRP) to offer investors an alternative way to invest and trade in physical metals. The clearing system will be managed by London Precious Metal Clearing Limited. By combining the efficiency of Ripple network and digitization of physical metals, the refiner expects to provide a service that is as transparent as exchange traded assets.
According to the Slovenian refiner, the process of supplying precious metals on the Ripple blockchain is a game changer. This is able to resolve several issues, which may usually arise while offering physical precious metals or exchange traded assets. The company believes that Ripple implementation in metals trading is just the start of the adoption of blockchain technology, which will radically transform the economy.
The IOU (digital tokens offered in place of physical metal) issued by BPG is already traded on Gatehub.
In fact, BPG claims to have the largest market share in the world, outperforming GBI International, a well-known leading institutional gold bullion provider. The physical metal issued by BPG will be stored either in BPG's vault or with Malca Amit, an LBMA member and one of the leading provider of secure logistics solutions for companies and individuals dealing with precious commodities, diamonds, jewellery, gold, silver and other high-value assets. The vault has a security degree IX by VdS. Furthermore, the precious metals are reconciled daily by BPG and externally audited every three months.
By storing ledger that are identical across its network, the Ripple Consensus Ledger (RCL) cannot be controlled by any single entity and has no single point of failure. A publicly viewable RCL enables users to check that the total amount of digital metals issued is in line with the audited precious metal vault holdings.
Each IOU issued on Ripply blockchain will represent physical ownership of fine metals. Owners can request physical delivery of their metals directly from BPG. Investors will be able to trade gold (XAU), silver (XAG), platinum (XPT), palladium (XPD), and rhodium on a 24×7 basis. BPG will charge 0.2% Ripple fee for every transaction. The refiner will maintain active buy and sell orders with the specified maximum bid-offer spread and offer the best trading conditions. The company plans to launch eMetals ripple gateway for users by May 1, 2018.