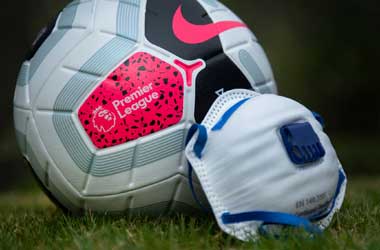 Summary
Premier League battling a big outbreak of COVID-19 cases
Premier League to increase testing for players and staff
Unvaccinated players could soon get a pay cut
The Premier League has witnessed a huge breakout of COVID-19 cases in the last week and as a result a couple of games have had to be postponed.
Earlier this week, the Premier League confirmed that in the last 7 days, a total of 42 individuals have tested positive.
The Premier League allows fans into stadiums for all games and that could be one of the reasons why there is a sudden increase in cases. Stadiums are operating at full capacity and do not want a shutdown like last year and though it may be hard to stop a rise of COVID-19 cases without reducing capacity or playing into empty stadiums.
The previous highest number of positive cases in the Premier League was during 16 to 22 August when a total of 16 cases were detected. Manchester United and Tottenham were two teams that had an outbreak and as a result had games postponed. They are not the only clubs in the league to report positive cases as Aston Villa, Leicester, Norwich and Brighton have also reported cases.
The Premier League's current solution to stop the spread of COVID-19 is to increase the number of tests per week for both players and support staff. The league announced that every individual will be subjected to a lateral flow test before they are allowed entry into the ground for training. Apart from this, they will also be subjected to a PCR test twice each week.
The League is also looking to push for mask wearing, social distancing and reducing the amount of time spent when getting treated on the field.
Unvaccinated Players Could Get Pay Cut
Premier League clubs are rumoured to be in discussions about implementing a policy similar to the NFL that will see unvaccinated players get a pay cut. Unvaccinated players are already under pressure as some of their teammates feel that their stance to remain unvaccinated is putting the rest of the squad at risk.
The decision to cut player's salary is a bid decision as there are a lot of legal angles to consider before it can be implemented. The Professional Footballers' Association is also likely to oppose any policy that pushes to cut the salary of unvaccinated football players.