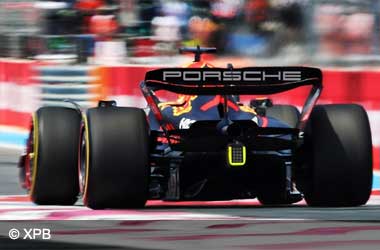 Summary
The deal between Porsche and Red Bull could fall through with the latter looking to retain its independence
Porsche may not be able to join Formula 1 in 2026 as a result
Other carmakers are willing to join and F1 and are eager for the opportunity
Red Bull has appeared to have thrown cold water on its supposed link-up with Porsche for Formula 1 in 2026.
Both parties reportedly had disagreements in the ongoing negotiations with Red Bull's bosses seemingly unhappy about certain aspects of the 50/50 partnership.
News of Porsche buying half of Red Bull's Formula One operation first came out in late July via leaked documents from Morocco detailing the deal. The months that followed have been filled with speculations as racing enthusiasts eagerly wait for an official announcement from the two entities. But recent developments suggest talks could completely break down.
As part of the original plan, Porsche would help Red Bull with its Powertrains engine development, but the German automaker also wanted greater involvement in Red Bull's racing operation apart from being an engine supplier. This particular set-up doesn't sit well with the Red Bull management as it would mean losing its independence over its Formula 1 bid.
Christian Horner, Team Principal of Red Bull since 2005, said that if a partnership with Porsche or any other corporate entity should push through, it must be on Red Bull Racing's terms and must be aligned with their "DNA", indicating that they wanted to retain their independence. He said being an independent team has been one of Red Bull's strengths and it should be kept that way.
Red Bull established Powertrains in 2021 to develop its own Formula 1 power unit after its former engine supplier Honda withdrew from the sport.
Other Car Manufacturers Waiting to Join F1
With a Porsche-Red Bull deal now appearing to be off the table, the German car manufacturer may end up not joining Formula 1 in 2026, although Audi might still proceed with its plans of participating in the race. If Porsche ultimately backs out, there are other manufacturers silently waiting for the perfect opportunity to become part of Formula 1, according to CEO Stefano Domenicali.
Domenicali is confident that F1's new engine regulations will attract other carmakers and even when a few decide to quit, the sport will still move forward and thrive. Domenicali also asserted that they have very good backup plans in place if things get rough, adding that F1 has grown a lot now with multiple top-notch teams, engine suppliers, and manufacturers and that they are prepared for any changes that might take place.