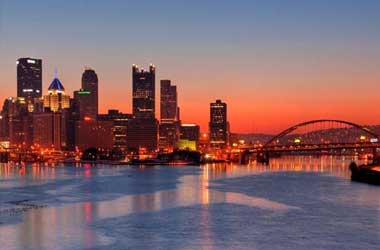 Lawmakers in Pennsylvania are examining proposals that will allow the state's casinos and lottery agency to introduce online gaming. The state is looking for new sources of revenue in order to bridge the huge budget deficit projected this year.
Beyond the deficit, Pennsylvania's government is also facing declining tax collections and an aging population. The legislature which is controlled by the Republican party is keen to avoid raising taxes and is therefore exploring other alternatives. Among them are proposals that seek to boost revenue via expanding gambling in the state.
Pennsylvanian legislators had projected that $100 million in the budget would come from online gambling as it had been widely expected that a gambling bill would be approved in 2016 thereby legalizing the industry.
The bill however failed to get approval and legislators are still pushing for it go through in 2017. As of now, online gaming is currently legal in just three U.S. states – Nevada, New Jersey and Delaware.
According to projections by the non-partisan Independent Fiscal Office, the state government is facing a potential budget gap of almost $3 billion through next year. The deficit is nearly 10 percent higher than approved for the year.
In a statement, Joe Weinert, the executive vice president of Spectrum Gaming Group, an Atlantic City, New Jersey-based consultancy said,
Legislators have put out a smorgasbord of gambling expansion options that we're not seeing anywhere else in terms of a whole platter of possibilities.
Some legislators are proposing that Pennsylvania's casinos be allowed to operate new online gambling sites. Democratic Gov. Tom Wolf's office on the other hand has suggested that the Pennsylvania Lottery be allowed to operate online games. The state lottery is heading for its first-ever revenue decline in 2017 year and this move might help the state lottery improve its takings. So far only four states in U.S. – Georgia, Illinois, Kentucky and Michigan – have permitted such a move.
There is however currently no clarity on how much additional revenue the state is likely to gain from such proposals. New Jersey's online gambling market is the only one to have witnessed a strong performance, saw revenues climb to $18.7 million in February , a growth of around 25 percent over the same period in 2016. The Michigan Lottery is expected to bring in nearly $60 million annually from online lottery play.
These gambling measures however face numerous hurdles. The biggest is that House and Senate legislators have major differences on the subject– a House proposal suggests gambling expansion to handle the $800 million gap in budget but Senate Majority Leader Jake Corman has warned that gambling expansion should be governed by policy and not fiscal needs.