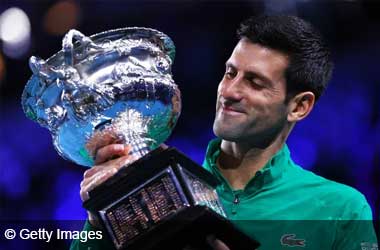 Summary
Novak Djokovic informed his fans that he now has a visa to play in Australia
Djokovic is keen on playing the 2022 Australian Open
Minister of Immigration still contemplating visa cancellation
Novak Djokovic, the best men's tennis player in the world has been at the center of a massive controversy in Australia after he was detained in Melbourne due to visa issues that involve him getting a medical exemption to enter Australia even though he is not vaccinated.
Djokovic said he was thankful to the Australian judge who overturned his visa cancellation. This clears the way for him to continue his quest to win the most number of single grand slam titles of all time in the men's division as he prepares to play the 2022 Australian Open.
Now, he would like to put the controversy behind him and just focus on tennis. Djokovic revealed his status with a tweet and told his followers that he could now play in Australia. He also thanked his supporters for standing by him.
For now I cannot say more but THANK YOU all for standing with me through all this and encouraging me to stay strong 🙏🙏🙏🙏

— Novak Djokovic (@DjokerNole) January 10, 2022
Vaccination-Visa Issues
Djokovic appealed his visa cancellation on Jan 10. He says that he did not need to prove that he was vaccinated because he had already been infected by the coronavirus last month. There is a rule in Australia that those who have been infected by COVID in the last six months have a temporary exemption.
The visa cancellation was reversed by Federal Circuit Court Judge Anthony Kelly, noting that Djokovic provided the medical exemption given to him by two medical panels and Tennis Australia. Djokovic's family was very vocal in their support of him and alleged that the Australian government was bullying the tennis star.
Visa Could Still Be Cancelled
Alex Hawke, Minister for Immigration, Citizenship, Migrant Services, and Multicultural Affairs said he was contemplating cancelling Djokovic's visa. Hawke has the powers to do so and appears to be seriously considering a visa cancellation.
If it does happen, then Djokovic's quest to be the most successful tennis player of all time is in trouble. Even though he has won the Australian Open nine times and is the current defending champion, a cancelled visa would result in him being deported. Additionally, he would be barred from entering the country for three years and would miss three more Australian Opens.
Currently, Djokovic is tied with Rafael Nadal and Roger Federer for the most number of Grand Slam singles titles won, which is at 20.