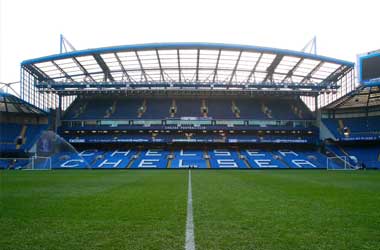 Summary
Four potential buyers have been shortlisted for Chelsea F.C acquisition
UK Gov. denies that it has any role in determining next Chelsea owner
Will Chelsea CEO Marina Granovskaia retain her role after acquisition?
Russian billionaire Roman Abramovich was under pressure to sell Premier League club Chelsea F.C ever since Russia went to war with the Ukraine.
The UK imposed sanctions on Abramovich due to his close connection with Russian President Vladimir Putin which will ensure that he gets no money from the Chelsea sale until those sanctions are lifted.
Those sanctions also impact Chelsea and to protect the future of the club, the UK government will make it possible for Abramovich to sell Chelsea.
Four Bidders In Line To Buy Chelsea F.C.
There were a number of parties that are keen on buying Chelsea F.C but in the end only four parties have been shortlisted for a potential acquisition. The four bidders that have been shortlisted are a consortium led by Sir Martin Broughton, the Ricketts Family Investment Group, a consortium led by Todd Boehly and Stephen Pagliuca.
The four parties will submit their final bid on April 14 and the Raine Group, an American investment bank will review all four offers to decide which party is eligible to be the next owner of Chelsea F.C.
There were reports floating around that the Department of Culture, Media and Sport (DCMS) were happy with the four potential bidders. However, DCMS released a statement and claimed that they played no role in deciding who the preferred bidder will be. The government will look at the shortlisted proposal from the bidder and then make a decision to amend licensing regulations to permit the sale of Chelsea F.C.
Will Chelsea CEO Marina Granovskaia Stay or Go?
Chelsea F.C CEO Marina Granovskaia has played a big role for the club in making critical deals and handling tough negotiations with player transfers in recent years. She has strong ties to Roman Abramovich and this is one of the main reasons why many expect Granovskaia to step down from her role as CEO once the club has new owners.
However, it is quite possible that the new owners ask Granovskaia to continue in her role as CEO as there is a big transfer window that will open up at the end of the season and Chelsea could use the skills and experience of Granovskaia!