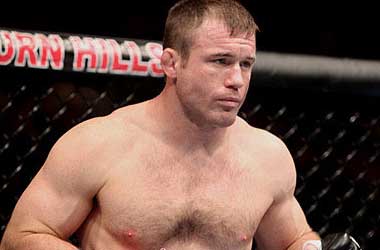 Matt Hughes is a member of the UFC Hall of Fame and someone that a number of current mixed martial arts fighters look up to!
Hughes's professional MMA career stands at 45-9 which includes victories over other legends in the sport including BJ Penn and GSP.
The MMA world was shocked back in 2017 when Hughes met with a major accident after a train rammed his truck. Hughes being the fighter that he is survived the accident but it left him with multiple injuries, including a serious injury to his brain.
Last week the MMA world was shocked after reports surfaced that Matt Hughes wife and his brother had filed restraining orders against him due to domestic violence.
Hughes was accused of bashing his wife's head in the shower when she took away his car keys to prevent him from driving under the influence. Matt's brother filed a restraining order as Hughes apparently threatened his son.
Those allegations caused a number of people in the MMA community to lash out at Hughes for his behaviour while others claimed that the brain injury had seriously impacted Hughes and made him violent and a different kind of person.
MMA On Point
Hughes Claims Family Tarnishing His Image
Matt Hughes recently took to social media to address those allegations and clear the air. The former UFC veteran admitted that his marriage was in trouble even before the accident but denied that he has never and would never resort to violence or hurt anyone that he loved.
In his post, Hughes said
I understand that it is not fun to teach a grown man to learn to do everything all over again. I understand that I am a burden to those around me. I understand that I am an inconvenience to my family. I understand now that they are just doing what they need to do in order to rid me of their lives forever so theirs can return to normalcy. I feel awful that my accident turned their world upside-down also.
Hughes also sent out a word of thanks to all his fans and supporters who continue to believe in him and support him in the midst of these allegations. He said the one good thing that came out of this was that it enabled him to see who his true friends really are!