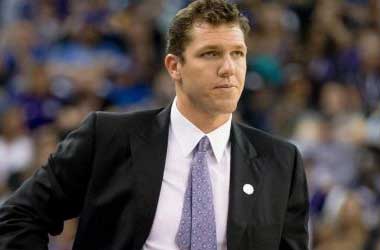 The Los Angeles Lakers were expected to be a major threat during this season and that was mainly because they had acquired the services of LeBron James – the greatest player in the league right now.
The Lakers haven't done as well as they would have liked and lost quite a few games at the start of the season.
One of the reasons for their slow start was because James was new to the team and was still trying to find his feet and workout a team strategy that would turn the Lakers into a major threat to other teams.

The Lakers are currently in 7th place in the Western Conference rankings with a record that shows 11 wins and 9 losses. However, things have been going well for the Lakers in recent times even though they have lost their last two games to the Orlando Magic and Denver Nuggets. Even with those losses, they have won seven out of their last ten games and one main reason for that turnaround is because LeBron James has finally started to look himself.
While James is finding his groove and things are getting better for the Lakers, it is also evident that King James is looking to do things his way and not fully rely on the advice and strategy of head coach Luke Walton.
James Not Paying Too Much Attention To Walton
The head coach plays a pivotal role in the NBA and players always tend to keep an eye and ear open to see what instructions their coach is giving them while the game is in progress. LeBron James is doing just the opposite quite possibly because coach Walton's views and plans are not similar to what James has in mind.
Brian Windhorst from ESPN noticed this and said
The scouts also have noticed that when James is running the point, he rarely looks toward the bench to receive play calls from coach Luke Walton. Even when he has seen them, the scouts say, he ignores them and runs the play he prefers. Walton has adjusted, and now when James is running the show, Walton will typically just let him call the game.
The Fumble
The fact that coach Walton has taken this in his stride is good news for both the Lakers and James. The Lakers next match is on Thursday when they take on the Indiana Pacers