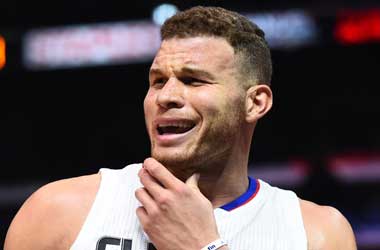 The Los Angeles Clippers announced that they have traded All-Star forward Blake Griffin to the Detroit Pistons in a secretive deal that caught NBA fans off-guard.
In return for Griffin, the Clippers will receive forward Tobias Harris, shooting guard Avery Bradley and center Boban Marjanovic as well as a first and second round draft pick.
The Pistons will also receive power forward Brice Johnson as well as center Willie Reed.
All Star Griffin who was a key member of the L.A. Clippers is the latest player to leave the NBA franchise. During the off season long time teammate Chris Paul also left the team to sign a multi-year deal with the Houston Rockets.
The deal will put DeAndre Jordan under pressure as he is one of the few remaining members left in the once talented Clippers lineup. The Clippers have had a poor run in recent times due to injuries and players underperforming in key games. The trade-off will see new blood come into the Clipper's line-up and owner Steve Ballmer will be optimistic that the new members will help to turnaround the fortunes of the Clippers.
ESPN
There had been talks that Griffin would leave the team during the off season but those rumors were squashed when the four time All-Star signed a five-year, $171 million deal to stay with NBA's Los Angeles Clippers. Griffin met with team owner Steve Ballmer and head coach Doc Rivers before the contract was signed and indicated that he wanted his legacy to be a Clipper. The deal however did not include a no-trade clause, which allowed the deal with Detroit to go through.
So far this season Griffin has averaged 22.6 points, 5.4 assists and 7.9 rebounds but has only been able to play in 33 games. Injuries have been a problem with Griffin as he has struggled to play an entire season for the Clippers throughout his time with them. This season, Griffin has had to miss a number of games due to a problematic knee and also because he suffered a concussion earlier in the season.
In a statement, Ballmer said
Blake Griffin had a tremendous impact on this organization and his legacy within the community of Los Angeles will be permanent. It was a pleasure getting to know and cheer for Blake. I wish him, as well as Brice and Willie, the best of luck.
The Pistons are hoping that Griffin's scoring prowess and experience will help their young team. With Bradley and Harris going to the Clippers, the Pistons will also need Griffin to fill in the scoring void.