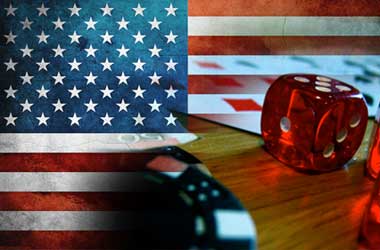 In a positive start to the new year, online gaming bills are being introduced in several states in America during the ongoing legislative session. This was a positive sign for proponents of the online poker industry in America as not a single state had been able to pass an iGaming bill in 2016.
Lobbying group, the Poker Players Alliance recently highlighted that states of Pennsylvania, New York, Michigan, Hawaii, New Hampshire among others were planning to introduce online gaming bills in the near future.
In Pennsylvania State Senator Kim Ward met with casino executives in early January to discuss the expansion of online gaming. Shortly afterwards Senator Jay Costa tabled a Senate Co-Sponsorship Memorandum that laid out his intention to introduce the legislation. The bill deals with the pending casino tax issue in the state as well as the approval for internet sales for the state lottery along with legalization of internet poker and daily fantasy sports.
In New York, Senator John Bonacic who had been the sponsor of an online poker bill in 2016, once again introduced a similar bill to authorize and regulate online poker. The bill has been referred to the Racing, Gaming and Wagering Committee, which is headed by Bonacic. Washington currently considers gambling to be a felony and all earlier bills have failed to make it through. A recent study has however shown that online gaming revenue will net the state around $100 million annually. The new bill has pointed out that the demographics in the state were similar to that of online players in the state of New Jersey. Possibly prompted by this, the State Senate Commerce, Labor and Sports Committee held a hearing on online poker and daily fantasy sports in mid-January.
In Michigan, the bill introduced by Senator Mike Kowall in 2016 failed without being put to vote. So far in the current year meetings are being held to sort out the holdups including concerns raised by tribal groups. Online gaming bills introduced in Hawaii and New Hampshire were both surprise announcements but there is not a lot of hope for it to be approved in these states given the long-standing opposition to gambling there. Massachusetts is awaiting the results of a study ordered by Governor Charlie Baker in 2016 which is expected in July. A, online gaming bill has been already introduced by State Senate Minority Leader Bruce Tarr but it is likely to move forward only after study results are released.