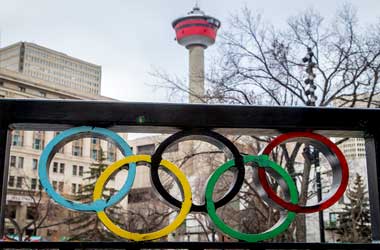 According to the International Olympic Committee's (IOC's) Executive Director Christophe Dubi, it is fine for Calgary to consider using facilities in Whistler, British Columbia or Edmonton, Alberta for the Winter Olympic Games as it ponders about putting in a serious bid for the 2026 Olympics.
The IOC wants bidding cities such as Calgary to go for a more sustainable Olympic Games hosting plan by reusing existing facilities instead of building new ones that will be discarded later on. This is also a more economical choice, since the host city will end up spending less on the games if ever the Olympics are held there, thus relieving the local government from the financial strain that comes with hosting a mega event like the Olympics.
According to the IOC Executive Director's conference call which took place earlier this week, the 2026 Calgary bid includes plans to update facilities from the 1988 games or host some events held in Edmonton, B.C. or Whistler. This proposal from Calgary pleased the ICO as it works well for both parties.
During the call, the Director made it clear that he wants Calgary to make use of the infrastructure that already exists rather than build something from scratch and use taxpayer money for new infrastructure and sports arenas. The IOC encouraged the construction of temporary venues by the host cities and also discussed topics relating to cutting down costs and using public transit.
Dubi had special praise for the Calgary 2026 Olympic bid because of its focus on sustainability and legacy. The IOC also had no objections to holding events outside the city or Canada either as long it was more cost-effective. The Calgary bid proposal was very well aligned with the direction the IOC wishes to proceed with.
The organization arrived in Calgary on Wednesday with the hopes of easing the financial pain of a 2026 Winter Games bid. The possibility of using Whistler for the ski jump event is viable since it already has a ski jump used back in the 2010 Winter Games anyway. This is one of many cost-cutting ideas that have been floating around along with the 2026 bid.
When Councilor Druh Farrell from the Calgary City Council met with the IOC delegation on Wednesday morning, she was initially skeptical about the meeting since she was opposed to the city's bid for hosting the Olympics in the first place. However, she did acknowledge that the delegation did address fundamental change. The Council of Calgary is still waiting to see if other government levels will provide support and funding for the Calgary bid.