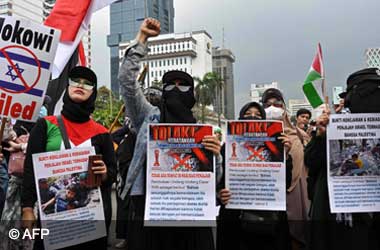 Summary
Indonesia was supposed to host the FIFA U-20 World Cup starting May 2023
Once Israel qualified for the tournament, Indonesia opposed Israel's participation
FIFA decided to strip Indonesia of its right to host the U-20 World Cup
Countries around the world go to great lengths to host a Fédération Internationale de Football Association (FIFA) sanctioned event as it helps bring in a huge spike of tourism and revenue. Indonesia secured the rights in 2019 to host the FIFA U-20 World Cup.
The FIFA U-20 World Cup was set to run from 20 May to 11 June, 2023 with a total of 24 nations taking part.
When Indonesia secured the rights to host the FIFA U-20 World Cup, the 24 nations taking part were not finalized.
Indonesia Not Happy With Israel's Participation
When Indonesia found out that Israel had qualified for the FIFA U-20 World Cup, there was immediate unrest across the country. Indonesia is a small country with just over 274 million people that are predominantly Muslim. The country as a whole supports Palestine in its opposition against Israel and does not have any diplomatic ties with Israel.
A protest was organized in Jakarta recently when hundreds of Muslims took to the streets to protest Israel's participation in the FIFA U-20 World Cup (pictured). Israel was supposed to have its base in the popular tourist location of Bali which is predominantly Hindu.
However, Bali Governor Wayan Koster made it clear that Bali was not keen on welcoming the Israeli team and highlighted the foreign policy that Indonesia follows and said he had concerns over the security of the event.
Indonesia No Long Hosting U-20 World Cup
Due to the on-going protests, FIFA took the decision to strip Indonesia of its rights to host the FIFA U-20 World Cup.
FIFA released a statement which said
FIFA has decided, due to the current circumstances, to remove Indonesia as the host of the FIFA U-20 World Cup 2023. A new host will be announced as soon as possible, with the dates of the tournament currently remaining unchanged. Potential sanctions against the PSSI may also be decided at a later stage.
There are reports that Argentina could end up being the new hosts of the FIFA U-20 World Cup, which would be exciting especially after winning the Men's tournament only a few months ago but FIFA is yet to make an official announcement.