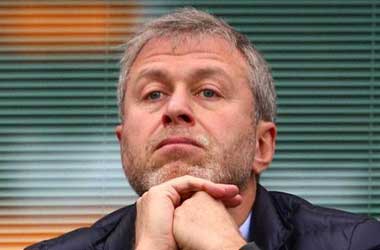 Summary
Abramovich has reportedly asked the bidders to add £500M to their proposals
The additional funds are expected to benefit Ukrainian charities
Three bidders remain in contention to takeover Chelsea
It seems like a final bidder for Chelsea won't be announced anytime soon after the club's owner Roman Abramovich recently upped its price tag by £500 million, bringing the club's minimum price to £2.5 billion.
More Funds for Charity
Roman Abramovich previously pledged to donate all of the proceeds of the sale to the victims of the ongoing war in Ukraine. The Russian oligarch and philanthropist remains dedicated to that goal and now he is reportedly asking the bidders to upgrade their proposals to gather more funds for charity.
Abramovich made the decision to sell Chelsea FC after he was sanctioned by the UK government in March over Russia's invasion of Ukraine. He said the sale would be in the best interest of the club.
The West London club has been up for sale for almost three months now, and so far, three bidders have remained in contention for the takeover, including the consortium led by Steve Pagliuca, co-owner of the Boston Celtics. Former Liverpool FC and British Airways chairman Sir Martin Broughton is also among the bidders, as well as Todd Boehly, part-owner of the LA Dodgers.
Remaining Bidders Likely to Secure Additional £500 Million
Despite the eleventh-hour demand from Abramovich, a source with direct information from ongoing negotiations said all three will most likely agree to the request, in exchange for the relaxation of some of the financing constraints involved in the sale. However, it's not exactly known whether they can easily secure the additional sum given the short notice.
The three consortia also reportedly wanted to ensure they won't be placed in a difficult situation if they agreed to the request considering Abramovich's current sanctions which were believed to be the main reason why German central defender Antonio Rudiger decided to part ways with the club in the summer.
According to the source, the remaining bidders have recently met with club executives and advisors from Raine Group, the global merchant bank tasked with facilitating the sale, to discuss the latest developments.
Abramovich became Chelsea FC's owner in 2003. He has led the club to 19 major victories, including the UEFA Champions League, UEFA Europa League, the FA Cup and the Premier League.
Raine Group was supposed to name its chosen bidder in the coming days but the announcement will most likely be delayed due to Abramovich's last-minute demand.