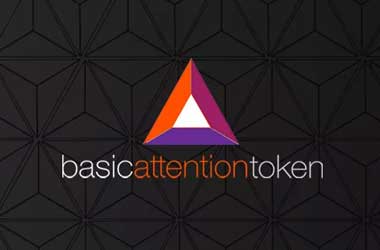 Brave, a Chromium-based web browser, with built-in features such as an ad-blocker, a tracking protector, script blocker, anti-fingerprinting, and protection against WebRTCleak, has announced that its upcoming version 1.0 release will be compatible with all of Google Chrome's extensions and features.
The open source web browser, which is integrated with HTTPS Everywhere, facilitates cryptocurrency-based micro-transactions with its Basic Attention Token (BAT) between content producers and users. Brave pays users to watch ads. Furthermore, the browser also has an inbuilt option to disable advertisements completely. This enables faster browsing as unwanted data is not loaded.
Brave performs core functions of displaying websites using Google's open-source Chromium project. The new version, built on a project named Muon, will not have Brave's custom user interface and will have features similar to Chrome. The tabs will be displayed across the top of the browser, instead of remaining folded under the address bar. The lightweight browser will be available for Windows, Linux, and Mac users.
Cryptojacking
It is one of the most serious threats faced by computer users. Cryptojacking is a form of cyber attack in which a hacker hijacks a target's processing power in order to mine cryptocurrency on the hacker's behalf. As it is more profitable than loading a system with some other kind of malware, cryptojacking is rising in popularity. The Brave web browser comes with an integrated 'Shields' facility, which can provide ad-blocking, script blocking, and anti-tracking features. This will largely mitigate cryptojacking attempts.
The features offered by the Brave web browser has made it popular in a short span of time. The Guardian, Vice, and the Washington post have recently integrated Brave browser. Furthermore, YouTube channels such as PewDiePie, Philip DeFranco, and Casey Neistat have also started accepting BAT. There are now over 7,500 verified YouTube channels that have joined Brave Publishers, with a combined total of nearly 150 million subscribers. In February, Brave enabled Twitch.tv streamers to receive donations through Brave Payments.
Earning opportunity for Twitch streamers
Twitch streamers can earn revenue in connection with the Brave browser. The Brave web browser team has added up to an additional $1 million to the referral program for creators. The Brave browser is integrated with the Basic Attention Token (BAT) that audience members give to support their favorite publishers, YouTube creators, and Twitch streamers.
Brave has already announced $3 million worth initiatives. Brave initially created up to a $1 million giveaway direct to users to fund their favorite publishers. Secondly, Brave established up to $1 million referral program to reward creators for bringing their audience members to the platform. Finally, Brave added up to $1 million to that referral program with the addition of Twitch.tv support in Brave Payments.
There are several ways that creators — including those on Twitch — can earn revenue with Brave:
1. Referral Program: Brave will contribute promotional BAT to creators who get their fans to start using the Brave browser (either as a new user or on a different platform). Creators will earn BAT worth approximately 5 USD for each active user they bring to Brave who uses the browser across 30 days. Twitch streamers can activate this promotion after registering to become a Brave Publisher, and they can invite their fans to download Brave with links and badges provided in their Brave Payments account.
2. Donations: Users browsing with the latest Brave desktop version can turn on the integrated Brave Payments system to automatically and anonymously donate BAT to their favorite Twitch streamers in two ways: (a) They can "pin" a certain amount of BAT per month to specific channels; and/or (b) they can set a monthly budget that is distributed to Twitch channels based on view count and time.
The Brave web browser team is trying to rope in other browsers to accept BAT tokens. If that happens, BAT would certainly rise in popularity among content providers and cryptocurrency investors.