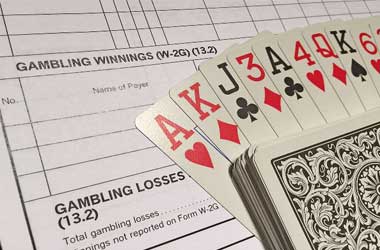 The 2019 World Series of Poker (WSOP) Main Event was won by Germany's Hossein Ensan who took home a whopping $10 million. There were also a number of other poker pros who left the final table with over a million dollars in prize money.
However, it is important to point out that WSOP winners don't actually take home the actual reported prize money as they have to meet certain tax obligations in their respective countries. This is something that federally licensed tax professional Russ Fox who is also a poker pro has been looking at in each edition of the world's largest poker festival.
Fox goes into depth regarding the taxes poker pros pay on their WSOP winnings in a recent article where he discusses the significant amount of tax winners had to pay.
The nationalities of the players play a major role in determining just how much they pay out in income tax. In his article, Fox takes a look at the nine players who made the Main Event final table and calculated their taxes. He found out that the total amount of tax deducted from the nine players' winnings will actually surpass the top prize.
In Germany which is Ensan's home country, professional gamblers are required to pay income tax on their net gambling winnings, minus the expenses. Amateur gamblers, however, don't have to pay any amount.
The German player has always considered himself an amateur player and reiterated his status before and after this year's series. If Ensan has to pay tax on his $10 million, he would have to shell out $4.6 million to Germany's Federal Central Tax Office. If Ensan is forced to pay taxes, the total amount collected from all the Main Event finalists adds up to $11,972,653 from the $30,825,000 in total prizes. This equates to just less than 39 percent and nearly $2 million more than the first place prize.
Only One Player Takes His Entire Prize
Of the nine players making the final table, only Brit Nick Marchington (7th place finisher) will be able to take all of his prize money $1.525 million as the United Kingdom does not impose any tax on winnings from gambling. According to Fox, this is one of the key reasons why many German poker pros choose to legally reside in the UK.
Each of the remaining players will pay taxes to their home countries. Adam Livingston, who hails from Canada, will not pay any amount in his own country, but is obliged to pay 30 percent of his $4 million prize to US tax authorities owing to an existing tax treaty between the two countries.
Among all the nine players, it is Milos Skrbic who finished in 9th place will be taxed the highest as he currently lives in California. Around 47.4 percent in taxes will be taken out from his $1 million prize.