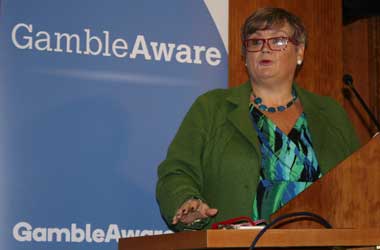 Summary
Labour MP Carolyn Harris claims the gambling industry has failed to resolve its issues
Harris accused the UK gambling leadership of name-calling and fearmongering s
APPG urges the government to act promptly to protect UK familiess
The UK's gambling industry has been accused of ignoring evidence-based proposals to reform the sector and protect UK families from the negative effects of gambling.
The industry was the subject of hard-hitting statements from Labour MP Carolyn Harris during a House of Commons debate held this week to discuss gambling reforms.
Harris, who currently serves as Chair of the Gambling Related Harm All-Party Parliamentary Group (APPG), said gambling industry leaders, for years, have done nothing to fix its flawed gambling system other than opposing government measures and proposals that are backed by scientific evidence.
Industry Resorted to Name-calling and Fearmongering
Harris added that the industry's continuous refusal to engage in a proper dialogue with government agencies tasked to initiate reforms in the gambling sector is doing more harm than good.
The Labour MP for Swansea said that throughout the years that she and her colleagues have been working on crafting proposals to fix the system, all that the industry has done has been to oppose them without presenting viable alternatives in resolving the issues. Instead, industry leaders resorted to name-calling, labelling them as prohibitionists.
Harris also accused the industry of fearmongering and relying on overused narratives relating to job losses, decreases in tax revenue, and negative economic impact in an attempt to prevent reforms.
Harris cited that the outcome of the government's recent measure to cut the maximum stake for FOBTs from £100 to £2 is in contrast to the industry's previous claims that it would result in the closure of 4,500 betting shops. At the moment, some 8,000 shops are still operating despite the reduction in FOBT stakes.
£100 Affordability Check Sensible
The Gambling Harm APPG Chair argued that the ongoing problems in the gambling industry can no longer be described as historical as some operators have continued to violate the laws, resulting in the revocation of multiple licenses and the enforcement of more than £100 million in penalties.
Harris also defended the measure to implement a £100 affordability check on UK customers saying the proposal is sensible and based on evidence. She stated further that the industry could not provide a strong ground to challenge this.