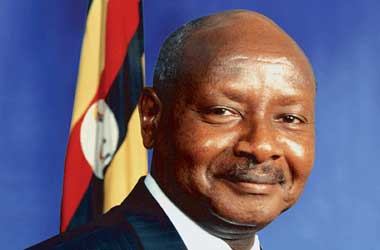 In a devastating move to the Ugandan gambling industry, President Yoweri Museveni has ordered the end of issuing or renewing gambling licenses.
The announcement was made by the state minister for Finance David Bahati at the recent 2019 Brethren Conference of the Diocese of Kigezi.
According to Bahati, the end of issuing gambling licenses is because of the President's concern for the Ugandan youth.
President Museveni's main concern is that many of Uganda's young people are wasting their money and time on gambling. He thinks that this traps many of them in a vicious cycle.
The younger generation uses their small salaries to bet as they dream of hitting the jackpot and making a pile of money. When they lose, they want to wager one more time as they still have hope that they can win.
Museveni also points out that religious leaders have complained to him about reduced productivity among young workers. This has resulted in entire families getting poorer. Bahati thinks that the government has made the right move and thinks that it will change the way Ugandans work, removing the temptation of getting quick money.
However, the gambling industry is not taking this quietly. The National Gaming Board Uganda chairman Manzi Tumubweine says that no official word has been issued yet on this matter.
In a statement, Tumubweine said
I can't comment on what I don't know. They say they want to ban full betters, I don't know how they are going to do it. As soon as I get the policy, you can call me and I comment about it. I know it, but I don't want to comment on it because I have my views about it.
Uganda's Gambling Industry On The Edge
The National Lotteries Act and the Gaming and Pool Betting (Control and Taxation) Act is the organization that manages the gambling industry in Uganda. Right now, it mainly focuses on casinos, pool betting, and lotteries. Over 2,000 active gambling and betting operators are recorded as being active in the country.
This is a healthy market but a local backlash seems to be on the way. A local radio station polled listeners back in 2016 on whether banning sports betting would be supported. The results showed that 58 percent of respondents said they would support it, with only 30 percent saying they would fight it.
This latest announcement from the President could mean that the country's gambling industry is in danger of dying. Without new licenses or renewals, the local operators will have to wind up operations soon as they will no longer be able to operate legally.