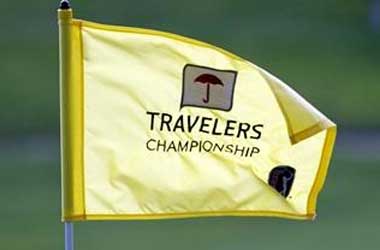 The PGA Tour's Travelers Championship teed off in Connecticut on June 25 in what will comprise stage three of the PGA Tour's return to action. The Travelers Championship went ahead despite the withdrawals of five participants. The golf pros that opted out included Brooks and Chase Koepka, Graeme McDowell, Cameron Champ and Webb Simpson who all tested positive for COVID-19.
Champ was found positive for COVID-19 earlier in the week. McDowell's caddie Ken Comboy also tested positive, which led to McDowell's withdrawal from the event. Brooks Koepka removed himself from the event after his caddie, Rickie Elliot, also received a positive test. Chase Koepka, who has been in proximity to Elliott, withdrew himself as a precaution. Simpson's pull-out was due to a family member testing positive for the coronavirus.
Jay Monahan, the commissioner of the PGA Tour, was notably sanguine about the pull-outs. According to Monahan, the coronavirus will likely not disappear anytime soon, which means that all businesses will have to learn to adapt to the coronavirus as they slowly resume operations. Monahan said that he feels a great responsibility to restart the PGA Tour as soon as possible to provide economic relief for its members and to provide inspiration and enjoyment for golf-starved fans.
WFSB 3
While Monahan acknowledged some concern about the COVID-19 pandemic worsening in the US, he stated that it is unlikely for the PGA Tour to shut down anytime soon. Monahan stated that he and his team are confident about the health and safety protocols to be enforced in their events.
Monahan stated that the PGA Tour will have stringent guidelines that will apply to all players, coaches, and caddies. According to Monahan, the Tour will impose serious punishments on any individual who fails to follow the rules they enacted.
Mutual Responsibility Regarding Guidelines Highlighted
Industry and health experts believe that mutual responsibility among all individuals who are part of the event will be essential in preventing a potential outbreak. Even one slip-up from a single person may lead to dire consequences. Monahan insisted that the rules will be followed to the letter, with serious consequences to be faced by any violators, whoever they are on the pecking order.
Monahan said that the resumption of the PGA Tour will positively impact thousands of lives—from players, caddies, PGA staff, and fans all around the world. The success will depend on the strict regulation of measures intended to prevent the transmission of COVID-19. Monahan guaranteed that all violations of the safety protocols will be taken seriously, with no one individual immune from the sanctions.