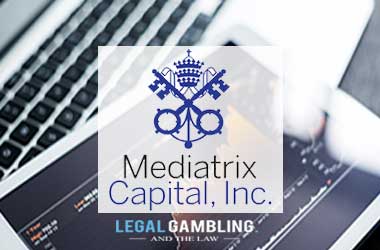 Mediatrix Capital Inc. came across to most investors as a reputed company as the company had reported a number of accomplishments. The company claimed to have made no losses over during its five years of operation and even won a major award in Monaco where it was voted as the Best Family Office Asset Manager. However, the Securities and Exchange Commission (SEC) says that this is all a cover up for running a Ponzi-like fraud scheme worth over $125 million.
Earlier this week, the SEC surprised the market by acting swiftly to put an end to the operations of Mediatrix. The SEC filed for an emergency action against Mediatrix and had a temporary restraining order and asset freeze placed on three individuals and three entities it thinks are related to the shady activity at Mediatrix.
Those that got hit were mainly the three principals behind Mediatrix. These three individuals Michael S. Young, Michael S. Stewart and Bryant E. Sewall are supposed to have put $125 million of investor funds at risk through their actions.
When looking at Mediatrix Capital, it seems pretty legitimate. The company makes claims that it works as a trading adviser for forex spot exchanges and over-the-counter (OTC) FX options. The problem for investors is that the SEC says all of these claims are false. The regulator claims that the three principals were getting people to invest by saying that the money would be invested using an algorithmic trading strategy that ensured gains every month. According to them the trading algorithm has returned 1,600 percent since it became active.
Consistent Money Loss
In truth though, the regulator says that the trading strategy actually lost money on a consistent basis. The records show that the company lost $18 million in 2018. Besides these losses, the three principals were misleading investors by using a Ponzi-like payment system, using incoming investor money to fuel investor confidence.
The accusations against them is that they faked account statements and redirected $35 million in investor money for their own use. The used the money to buy luxury vehicles and high value properties.
In a statement, the SEC wrote
The SEC's complaint, filed in federal district court in Colorado on September 12, 2019 and unsealed today, charges all defendants with violating the antifraud provisions of Section 10(b) of the Securities Exchange Act of 1934 and Rule 10b-5 thereunder, and Section 17(a) of the Securities Act of 1933, as well as with violating the registration provisions of Section 5(a) and 5(c) of the Securities Act.