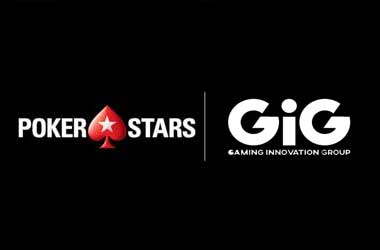 Malta-based gaming company Gaming Innovation Group Inc. (GiG) has teamed up with the world's largest online poker site PokerStars to help the latter meet regulatory standards in relation to affiliate programs.
Under the new partnership, PokerStars will utilize GiG's own affiliate monitoring and compliance tool called GiG Comply to ensure that the online poker site complies with advertising and affiliate rules across regulated markets worldwide.
GiG Comply will now assist PokerStars in making sure that its affiliate program, the Stars Affiliate Club, properly enforces certain guidelines and rules for its members.
GiG Comply works by scanning thousands of affiliates and combing through web pages and content to assess if they are in compliance with standards set by the company. The software has an integrated smart technology that helps it analyze images, brand mentions, links and language used in websites to ensure affiliate partners properly represent a company and not come out with misleading products to players and audiences across the globe.
Promoting Responsible Gaming
This is a step in the right direction for PokerStars as it aims to lead the way in terms of best compliance practices. The move also comes amid ongoing efforts by numerous markets to impose tighter regulatory measures. Some European countries have recently placed rigorous restrictions on gambling advertisements, with Italy enforcing an outright ban on ads, and Spain also considering to block as much as 80% of gambling ads, as gambling addiction figures continue to rise.
Commenting on the new partnership, Rebecca McAdam Willetts, Public Relations Associate Director of The Stars Group (PokerStars' parent company), said GiG Comply will add another layer of control within the brand, making sure that the content and brand representation reaching potential players fully adhere to responsible gaming standards.
Other Brands Using GiG Comply
PokerStars is not the only brand to work with GiG Comply to boost affiliate marketing compliance. British online gambling firm Bet365, one of the leading online gambling companies in the world, is also using the tool to deal with rapidly-changing gambling regulations in the UK and Europe. Bet365 is also eyeing the US market, and its partnership with GiG Comply will help them stay on track for that goal.
Among other major brands that have already signed a deal with GiG Comply are Betsson, Betfred and SuprNation. GiG Chief Executive Richard Brown said they are excited and pleased to partner with the biggest online poker website in the world.