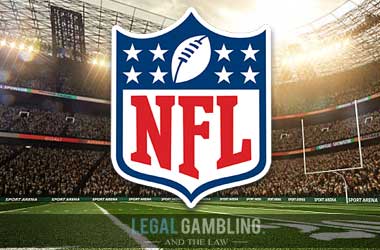 Week 7 in the books, and outside of a few teams, the league is a muddled mess. The halfway point of the season is fast approaching, as is the trade deadline. We're here to give you some of the big storylines coming out of the weekend, as well as some early injury reports.
The Cowboys have reportedly upgraded at the wide receiver position, acquiring Amari Cooper from OaklandJordy Nelson, Martavis Bryant, Seth Roberts, Dwayne Harris and Brandon LaFell.
For the Cowboys, they get a 24 year old former 1000 yard receiver who is still brimming with potential.
Though he has struggled with drops in his young career, he will immediately step in as the Cowboys best receiver, and provide them with better route running and athleticism then they are currently getting from the position.
Long Snapper False Start
Speaking of the Cowboys, this play will be hotly debated for a while. As the Cowboys drove down the field in the final minutes and lined up for a would be game tying 47 yard field goal, Cowboys long snapper L.P. Ladouceur was flagged for a false start penalty, knocking the attempt back to 52 yards, which was subsequently missed. Ladouceur has been long snapping in the NFL for 14 years, and said the ball movement has been a part of his pre-snap routine for his entire career, and has never drawn a penalty for it. Cowboy's kicker Brett Maher does not blame Ladouceur for the penalty, and took full responsibility for the miss.
Justin Tucker Missed?!
Even the best mess up sometimes right? Justin Tucker, who has never missed an extra point attempt in his 7 NFL seasons, and made 222 straight, finally missed on an extra point that would have tied the game for the Ravens and sent their game against the Saints to overtime.
The look on Tucker's face afterwards says it all, as he was absolutely bewildered. The ball looked golden as any Tucker kick, heading straight down the pipes, and suddenly sliced right to miss, much like my tee shots.
The Least Talked About Undefeated Team In NFL History
The Los Angeles Rams dominated in all 3 facets in their 39-10 dominating win over division rivals in the 49ers, but why do I feel like this team is not getting enough publicity? They lead the NFL with a +107 point differential (KC next closest at 78), and Jared Goff is at or near the top of every statistical passing category.
Reigning OPOY Todd Gurley leads the NFL in rushing (686 yards) and is making a run at LT's touchdown record (14 through 7 games, next closest has 9), reigning DPOY Aaron Donald now leads the NFL with 8 sacks, and reigning COTY Sean McVay is now 18-5 (11-1 on the road) in his short time in LA. Yes they are the betting favourite to win the Super Bowl, but they have a legit chance at winning out, with tough games vs GB, at NO, and in Mexico City vs KC coming in the next 4 weeks.
The Blake Bortles Experience
The Jaguars have lost their last 3 games by a combined 62 points, and are averaging 9.3 points per game in that time. The Jags said enough is enough Sunday as they fell behind 13-0, and Blake Bortles fumbled twice in his own territory.
Bortles was benched for Cody Kessler after averaging 5.1 yards per attempt and turning the ball over twice, and for a moment it looked as if the Blake Bortles experience was over in Jacksonville as Kessler gave them adequate QB play (21/30, 156 yards, 1 TD, 1 INT) in just under 2 quarters of football. However, it appears as if Tom Coughlin and Doug Marrone haven't had enough Bortles, as he has been named the starter for their week 8 tilt in London against the Eagles, but is reportedly "on a short leash".
Injury Watch
BUF QB Derek Anderson (leg) – questionable
BUF RB LeSean McCoy (concussion) – questionable
CAR EDGE Mario Addison (back) – questionable
CAR WR Torrey Smith (knee) – questionable
CIN LB Vontaze Burfict (hip) – severity unknown
DAL TE Geoff Swaim (knee) – questionable
HOU WR Keke Coutee (hamstring) – likely will be out this week
LAC RB Melvin Gordon (hamstring) – late scratch, Chargers on bye week
LAR CB Troy Hill (concussion) – not expected to miss time
MIA WR Albert Wilson (hip) – most likely out a few weeks
MIN LB Anthony Barr (hamstring) – questionable
NE RB Sony Michel (knee) – not expected to miss time
NYJ RB Bilal Powell (neck) – severity unknown
OAK RB Marshawn Lynch (core) – placed on IR
SF S Adrian Colbert (leg) – questionable
TB LB Kwon Alexander (knee) – torn ACL, likely to be placed on IR
TEN OG Josh Kline (leg) – questionable
WAS CB Fabian Moreau (ankle) – questionable
WAS CB Quinton Dunbar (shin) – questionable
There's some early storylines coming out of the weekend. Thursday we'll have an updated MVP Watch, some more news out of the weekend, more clarity on this weeks injuries, and some potential trade candidates for next week's deadline.