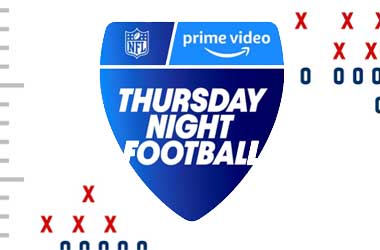 Summary
NFL owners will test flex scheduling with Amazon Prime
A vote went down 24-8 which was enough to move forward with flex scheduling
Not all NFL teams are in favour of flex scheduling
The National Football League (NFL) decided to hold a vote on Monday night (22 May) to get NFL franchise owners to vote and decide whether they wanted to move forward with flex game scheduling for Thursday Night Football.
Majority Vote In Favor Of Flex Scheduling
The NFL requires a minimum of 24 out of the 32 NFL franchises to agree before a new rule is rolled out. When the vote was cast for flex scheduling, a total of 24 NFL franchise owners were in agreement for flex scheduling while 8 were against it. Since the 24 votes were reached, the NFL will now move forward with flex scheduling.
The new rule will now allow the NFL to live stream a fixed amount of Thursday Night Football games on Amazon Prime which is the live streaming platform of the NFL. The flex game schedule will be done on a trial basis during the 2023 NFL season. Should no NFL games be flexed this season, then the flex resolution will move to the 2024 season.
This new rule will now allow the NFL to change the schedule for Thursday Night Football during Weeks 13 to 17. So a game scheduled for Sunday afternoon can now be pushed and changed into a Thursday night game and the game set for Thursday night can be pushed to Sunday afternoon.
The new rule will require the NFL to give a minimum of 28 days' notice for the flex and no NFL franchise can be made more than once to flex a Thursday night game. Each team will have a max of two Thursday night games. Chief media and business officer, Brian Rolapp said that they do not expect NFL teams to make flexes a common occurrence.
Not All NFL Teams Approve Flex Rule
Eight teams were not in favour of the new flex rule and ESPN reports that the teams that opposed the flex rule were Cincinnati Bengals, Jets, Chicago Bears, Steelers, New York Giants, Raiders, Green Bay Packers and the Detroit Lions.
John Mara who owns the New York Giants was very opposed to the idea when it was first floated and said it was abusive and not fan friendly!