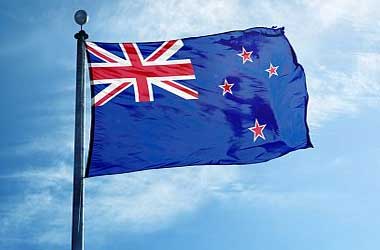 Summary
The new strategy is aimed at protecting young people and the vulnerable communities
The $76 million in funding will be provided by the industry through levy contributions
Focus areas include workforce training, digitalization, education, and de-stigmatization
New Zealand has intensified its efforts in reducing gambling harm with the announcement of a major financial investment and strategy which will focus on providing protection and support for young players and vulnerable communities.
The "Strategy to Prevent and Minimise Gambling Harm" will work on five main areas, namely, training pathways for the creation of a more skilled and diverse workforce, expansion of digital services, education initiatives aimed at protecting the youth, enhanced support for vulnerable communities, and removing the stigma of gambling harm.
The major initiative has been announced following a recent study which found that one in five New Zealand residents will experience gambling harm either directly or indirectly.
The government considers gambling as a significant social and economic issue across the country which requires urgent action, especially as younger people and those belonging to vulnerable communities, including the Māori, Pacific, and Asian people, are bearing the brunt of the problem.
Authorities will give primary focus on the establishment of culturally responsive services in cooperation with communities most affected by gambling harm and people with lived experience. Furthermore, the plan will also promote engagement with priority populations to educate them about the dangers of gambling harm, reduce the stigma, and let them know that help is available.
The government will look at strengthening the gambling harms workforce and overcoming language barriers and cultural differences to meet the goals of the strategy. It also intends to invest in digitalization to make gambling harms services more accessible to people.
New Strategy Will Be Funded by the Industry
The $76 million strategy will be funded by the industry via levy contributions. The amount will be collected from the 2022/23 to 2024/25 levy period. The Ministry of Health, Te Hiringa Hauora/Health Promotion Agency and the Department of International Affairs will take charge of the implementation of the new gambling harm minimization strategy.
Commenting on the new strategy, New Zealand's Health Minister Andrew Little said the plans coincide with the government's proposed reforms to the country's health, disability, and mental health systems.
Internal Affairs Minister Jan Tinetti also added that the new strategy only shows that the government is serious about protecting its people from gambling harm. She also said that to effectively regulate gambling, the government must be able to deal with harm and the financial, family, and societal issues that come along with it.