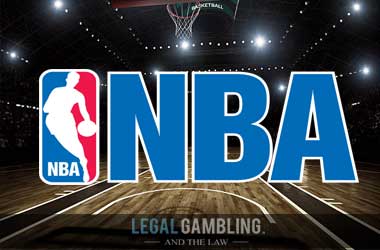 The global sports market is slowly but surely getting into gear to resume action and get back to normal.
The National Basketball League (NBA) is currently making plans to resume the 2020 season but there will be changes to the format. The main change they are considering right now is moving towards a group format instead of the traditional first round for the playoffs.
The usual way that the NBA season would go, is to have 30 teams battling it out over 82 games. This would all end in four rounds of best-of-seven games.
This is mostly because the league is designed to have more games in the lead up to the playoffs.
The league's revenue depends heavily on the amount of games that take place and are televised. The concept is simple, the more games played, the more the NBA earns. The NBA is not in a position to proceed with the standard format since a lot of time has been lost due to the shutdown and the ongoing social distancing rules put the NBA under pressure.
NBA on ESPN
The NBA is doing its best to get the season underway and the best way to move past all the challenges is to abandon the standard format and go with 20 teams into a group stage. The immediate effect of this rule is that only the top 20 teams in the league would be allowed to play. Those who have no chance at making the top 20 will be ending their season.
Five Different Groups
The NBA has decided to group the 20 teams into tiers so that the group games would be more equal. There are to be five tiers and the teams will belong to each tier depending on their current record this season.
The first tier has the Bucks, Lakers, Raptors, Clippers. The second tier will have the Celtics, Nuggets, Jazz, Heat. Third tier teams include Thunder, Rockets, Pacers, Sixers. The fourth tier is Mavericks, Grizzlies, Nets, Magic and the fifth tier has the Blazers, Pelicans, Kings, Spurs.
This is not the final group though. One team from each tier will be randomly drawn to be part of a group. The plan is for each group to give each team a total of eight games. The two teams that have the best record will progress to the next stage.
This plan is not finalized as the NBA is still keeping its options open for now!