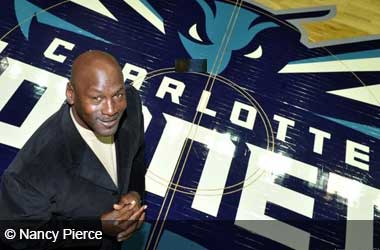 Michael Jordan just boosted his net worth tremendously after selling his Charlotte Hornets minority shares which were valued at $1.5 billion.
The NBA legend sold his shares to investors Daniel Sundheim and Gabe Plotkin who are very passionate about basketball. However, it is still unclear just how many shares the investors bought. However, it is another fat check for Michael Jordan who continues to do incredibly well for himself as a businessman.
With the new minority shareholders on board, Michael Jordan is determined to lead the Hornets to greater heights. He will have to work closely with Sundheim and Plotkin who will be part of the board once the sale is finalized by the NBA.
The Rise of Charlotte Hornets
Michael Jordan became the majority shareholder with the Charlotte Hornets in 2010. A group of investors put up $175 million and Jordan ended up paying $280 million to close the deal with the Hornets. Since then he has worked closely with the Hornets sharing his expertise and helping the NBA franchise to grow tremendously. The Hornets increased in value and Jordan's investment has reportedly grown by nearly 750 percent in the last 9 years.
According to Forbes, Jordan had pledged to take care of all operating losses immediately after acquiring Charlotte Hornets. Years later, it is evident that it was a risk worth taking considering how profitable the team has become. Jordan can now sit back and reflect on his journey with the Hornets and how well it has paid off for him. His minority share sale is just a way of bringing on board like-minded individuals who will help him further with his goals and mission for the Charlotte Hornets.
Jordan's Net Worth Stands At $2 Billion
The sale of Hornet's minority shares will boost the net income of Michael Jordan significantly. Jordan has made a lot of money during his time as a player with the NBA along with sponsorships. After his retirement, he has continued to make money through investments and businesses that have done well for him. His net worth is now estimated to be around $2 billion.
Michael Jordan is expected to retain his position as the majority shareholder at Charlotte Hornets. The NBA legend has promised to support the Charlotte Hornets and work closely with the new minority shareholders to make the team even better in the years to come.