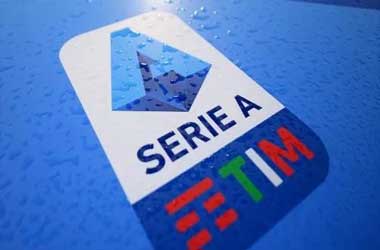 The Italian government has allowed its Serie A football teams to resume individual training sessions from this week, despite the fact that stadiums are required to be shut for two more weeks. It is not just the Serie A teams that can resume training but other team sports as well.
Players of team sports across the country were supposed to have two more weeks of waiting before their training facilities were allowed to re-open, but a number of regions in Italy have chosen to forgo this exemption. Team sports athletes in Sardinia, Emilia-Romagna, Campania and Lazio have now received permission to resume training from May 4.
Italian authorities have confirmed that regular citizens will be allowed to conduct individual exercises in parks by May 4. Professional athletes in individual sports will also be allowed to conduct trainings.
Due to these regions' decisions to allow training, many other regions have also indicated that they would start allowing their teams to practice from May 4. In response, Minister of Sports Vincenzo Spadafora wrote a letter to a scientific committee, asking them to consider the re-opening of training facilities for team sports. The Italian government accepted Spadafora's arguments, stating that it would be unfair to single out team sports and granted their permission to all sporting teams.
Serie A clubs have been granted permission to conduct individual training sessions from now until May 17, where it is expected that team practices will once again be the norm. Roma and Sassulo have both stated that they will begin their medical assessments and training sessions next week.
Serie A Plans to Resume 2019-2020 Season Soon
Serie A appears to be gearing up for a full resumption of their 2019-2020 season. In an emergency meeting held on May 1, all 20 teams voted to approve a resolution that granted its leaders the power to do all they can to resume the suspended season. The Italian government will still have to provide permission before this plan can be carried out.
Leagues in France, Belgium, and Netherland have all confirmed they will not be resuming their suspended seasons this year, while Spanish, English, German, and Italian leagues have confirmed they wish to resume soon.
According to Gabriele Gravina, the president of the Italian Football Federation (FIGC), it is essential for Italian football to find a way to resume their season, warning that not doing so would endanger of future of all Italian sports. Gravina stated that there is a lot at stake with this decision, and that the FIGC plans to move forward with their plans unless a clear medical threat is confirmed.