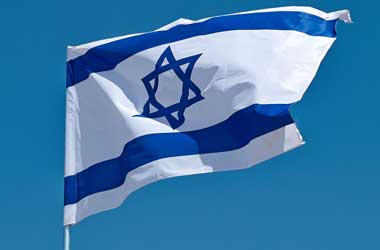 Governments across the world continue to debate as to whether they should classify poker as a sport or a game of luck. Israel is one of those countries that has looked into the matter and it appears they are now ready to make a decision.
Poker could soon be legalized in Israel and would be redefined as "sport" under a bill put forward by a member of the Israeli Knesset. This comes in the wake of a Supreme Court decision which concluded that poker is a game of skill rather than luck.
Under Likud MK Sharren Haskel's proposal, poker would be removed from the illegal gambling list and players would be able to play the game without the threat of imprisonment.
The proposed legislation would also remove the threat of a three-year prison sentence for tournament organizers. Furthermore, poker would be reclassified as "sport" and no longer be considered gambling.
Poker is currently illegal in Israel but the game is still being played extensively due to underground poker clubs. Players gather and play in apartments dubbed as "clubs". A legal loophole also enables cruise ships to host poker tournaments outside the Israeli jurisdiction, sparing them from prosecutions. Israeli poker players continue to play the game regardless of potential legal consequences.
Supreme Court Ruling
The fact that players take part in tournaments and contests year after forms a solid basis for poker to be classified as a game of skill, Supreme Court judge Neal Hendel said in his ruling.
The decision encouraged Haskel to initiate a fresh attempt to legalize poker in the country. Commenting on the ruling, Haskel said Israeli players should now be allowed to play on their home turf. The poker community in Israel welcomed the recent ruling with high hopes that the game's illegal status in the country would soon be lifted.
Legal Changes Propose High Tax Rates
Sharren Haskel's proposal could provide a lifeline for poker as it would pave the way for a number of legal changes. First, the bill will define poker's legal status in the country and will iron out issues in relation to tax.
A new tax rate would likely be introduced, which could be higher than the current 35% – the legal tax rate imposed on income declared as prizes, lotteries and gambling. If Haskel's bill is passed, the government would begin to deal with professional poker players and could set the tax rate to as high as 50%, considering that winnings would be declared as business earnings once poker is legalized.
The Israel Poker Players Association will be regulated under the proposed legislation and will be permitted to organize local and international tournaments. The game would come under the oversight of the country's Finance Ministry.