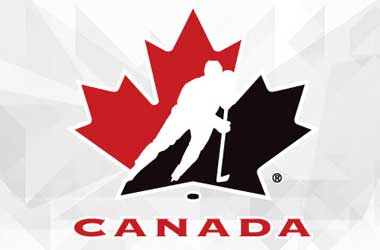 It's the dream of just about every sportsperson to represent their country at the highest level in sport which is the Olympics.
Hockey Canada recently announced the final shortlist of Ice Hockey players who will travel to Pyeongchang, South Korea to take part in the 2018 Winter Olympics.
Team Canada's official roster for the 2018 Winter Games in Pyeongchang is an excellent mixture of former NHL players, American Hockey League (AHL) standouts and Kontintenal Hockey League (KHL) stars.
The men's ice hockey tournament for the 2018 Winter Olympic Games will start from February 14th and go on till the 25th.
The team consists of 14 forwards, 3 goaltenders, and 8 defensemen with 21 of the 25 players having at least one game of NHL experience. Ice Hockey fans from around the world will be a bit disappointed as no national team will be using NHL players for these games as the NHL has officially prohibited their players from playing in the 2018 Olympics as the schedule clashes with the NHL's on-going season.
Hockey Canada
In a statement Sean Burke, general manager for Hockey Canada said
It has been an exciting journey to arrive at this 25-player roster. We have a very special group of talented players and staff who are ready to compete in South Korea
The player with the most NHL experience is forward Chris Kelly who has played for the Ottawa Senators. Currently Kelly is playing with Belleville Senators of the AHL on a player tryout contract.
Aside from Kelly, the Canadian team consists of 13 other forwards Gilbert Brulé, Edmonton (KHL), René Bourque, Lac La Biche, Alta. (Europe), Quinton Howden, Oakbank, Man. (KHL), Eric O'Dell, Ottawa (KHL), Brandon Kozun, Calgary (KHL), Andrew Ebbett, Vernon, B.C. (Europe), Maxim Lapierre, Brossard, Que. (Europe), Rob Klinkhammer, Lethbridge, Alta. (KHL), Linden Vey, Wakaw, Sask. (KHL), Wojtek Wolski, Toronto (KHL), Derek Roy, Rockland, Ont. (Europe), Christian Thomas, Toronto (AHL) and Mason Raymond, Cochrane, Alta. (Europe).
Among the three goaltenders that the Canadian team has on the roster the biggest name is Ben Scrivens, who is currently on the Ufa Salavat Yulayev team of the KHL. The other two goaltenders on the roster include Kevin Poulin, Montreal (Europe), and Justin Peters, Blyth, Ont. (Europe).
On the defensive side of the rink, the team is led by Cody Goloubef who spent five seasons between the Columbus Blue Jackets and the Colorado Avalanche. Joining Goloubef are Chay Genoway, Morden, Man. (KHL), Karl Stollery, Camrose, Alta. (KHL), Stefan Elliott, Vancouver (Europe), Chris Lee, MacTier, Ont. (KHL), Maxim Noreau, Montreal (Europe), and Mat Robinson, Calgary (KHL).