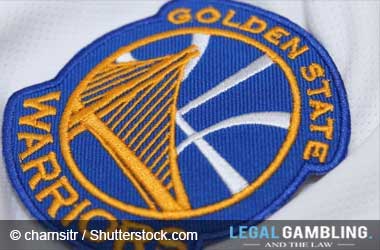 The Golden State Warriors demolished the Portland Trail Blazers in the Western Conference Finals by winning the fourth game on Monday to clinch the 7 match series 4-0.
The Warriors managed to secure a 119-117 win to ensure that they don't have to go into Game 5 and get some much needed rest before playing the finals.
This is the 5th consecutive NBA Championship finals that the Warriors have reached and they will no doubt be the favourites going into the finals irrespective of who they play.
The Warriors had a much more difficult time in the semi-finals against the Houston Rockets but things went much easier for them against Portland.
ESPN
Everyone knows what Stephen Curry is capable off and he delivered when the Warriors needed him to. Curry has had some slow starts in recent games and has struggled to get going in the first quarter. However, he has played phenomenally well in the second half and the late surge by Curry and the Warriors caught both the Rockets and the Trailblazers off-guard.
Kevin Durant missed all 4 games against the Trailblazers due to a strained calf but the Warriors proved that they can win without Durant. Draymond Green has shown his leadership skills by not only stepping up and scoring but by also mentoring and guiding some of the other younger players. Green scored 18 points in Game 4 with 14 rebounds and 11 assists while Curry finished the night on 37 points with 13 rebounds and 11 assists.
Warriors Will Be Unstoppable When Durant Returns
The Warriors will have to play either the Toronto Raptors or the Milwaukee Bucks in the finals. The series between the Raptors and Bucks is currently at 2-1 in favour of the Bucks with Game 4 scheduled to take place on 21 May.
The Warriors will be hoping that both teams push each other and make it to Game 7. This will not only tired out the players in both teams but give the Warriors a much needed break and also help Kevin Durant recover from his injury and play Game 1 of the NBA finals.
A refreshed and fully fit Kevin Durant will add a lot more power to the Warriors and put them ever so close to winning yet another NBA Championship final.