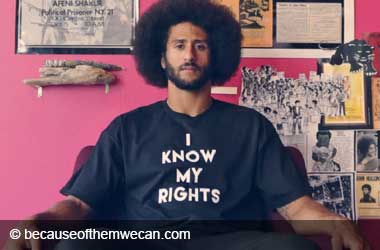 The NFL has taken a battering to its reputation in the last 12 months due to players "taking a knee" during the National Anthem as a sign of protesting police violence against black men. Colin Kaepernick was the player who first started the protests and today finds himself unwanted amongst NFL franchises.
Kaepernick has filed a lawsuit against the NFL alleging that NFL franchises have colluded to not hire him because he was a controversial player. The 30 year old quarterback is now a free agent who is eager to play in the NFL but there are no takers.
The Denver Broncos are in need of a good quarterback after they pushed Paxton Lynch to number three and lifted Chad Kelly to number two to partner with Case Keenum.
The Broncos are open to hiring a veteran quarterback but their general manager John Elway is not willing to get Kaepernick on board.
Elway stated that the Broncos has offered Kaepernick a contract in the past but the quarterback turned them down. The Broncos reported held discussions with the San Francisco 49ers on two occasions in 2016 to secure the services of Kaepernick but they could not reach a mutual agreement. Kaepernick is reported to have visited Elway's house but the cut in salary from $11.9 million to $7 million was not an attractive proposition for the quarterback.
Sports Illustrated
NFL Players Want Kaepernick Back
Kaepernick inspired a number of NFL players to follow his lead and "take a knee" during the National Anthem. A number of these players want Kaepernick back in the league as they believe he is still one of the best quarterbacks going around. Jalen Ramsey who plays for the Jacksonville Jaguars is one of those players who believes that Kaepernick is way better than some of the current NFL quarterbacks.
Ramsey believes that NFL franchises know that they will strengthen their team by hiring Kaepernick but they will not do so.
In a statement, Ramsey said
I think it's like a pride thing now. It's kind of like, if all of a sudden we pick him up now, people might be like, 'So why didn't we pick him up last year? Now we gonna pick him because he has the opportunity to stay in the locker room?' It'll reflect bad on teams if they pick him up now. So I don't think he'll get picked up