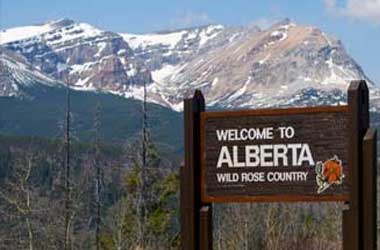 Alberta, the province of Canada has announced that it plans to setup a license and regulate online gambling in Canada as means of generating tax revenues.
Robin Campbell, the Alberta Province Finance Minister indicated that if online gambling is regulated, this will surely increase tax revenues at year end. He further noted that legalized betting will surely send some tax revenue to rural Alberta.
The Association of Municipal Districts and countries also acknowledged this and urged the province to find an operator who will run the online casino for the province. The province plans to have a site operational by the end of this year.
The province will now join other Canadian provinces that offer state-sanctioned online betting services. However, some provinces are still skeptical about offering online betting whilst some of their leaders still show dismay for offering legal online betting services to residents.
For instance, David Swann the liberal party leader of Alberta said,
it is disturbing that we now have to extend out gambling thereby raising money from the public through gambling. It has not yet been presented to the public and a legislature hasn't been presented to us and still seems like iys a fait accompli but also unsettling.