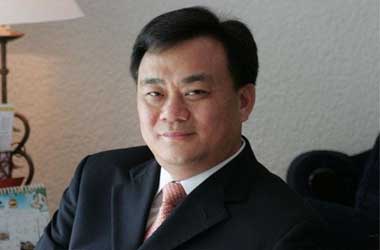 The Philippine Senate committee in a surprising turn of events appears to have cleared controversial Chinese gaming entrepreneur Jack Lam Yin Lok from corruption charges which were filed earlier against him and instead has stated that Lam had fallen prey to extortion based on investigations by the concerned authorities according to local media reports in the Philippines.
The Senate is investigating charges that Lam had attempted to bribe officials from the Immigration Bureau by offering them PHP50 million ($1 million) to secure the release of illegal Chinese workers who had been arrested during raids on Lam's gaming operations.
According to Senate committee chairman Senator Richard Gordon, if the meeting between former immigration officials and Wally Sombero who was allegedly acting on behalf of Lam had really occurred, then the immigration officials should have filed a case immediately. Philippines president Rodrigo Duterte had called for the arrest of Lam accusing him of bribery and economic sabotage. Lam fled the country and is not expected to return according a local lawyer acting on his behalf. It is not clear from the media reports if the investigation into Jack Lam has concluded with these remarks.
Former Immigration associate commissioners Al Argosino and Michael Robles have been trading accusations with Sombero regarding the corruption charge. Sombero has said that the officers had attempted to extort money from Lam while Argosino and Robles have accused Sombero of trying to bribe them for securing the release of around 1,300 Chinese workers who were illegally employed in Lam's unlicensed ventures – the Fontana Leisure Parks and Casino in Clark Freeport Zone.
During the senate committee hearing, Charlie Ang, Lam's business partner in the Philippines went on record to say that Argosino had asked for the bail to be PHP56,000 per individual, but it soon turned into an extortion attempt when none of the Chinese nationals were released after the money was paid.
Subsequent to the raids, the Philippine Amusement and Gaming Corp (Pagcor) ordered the closure of all of Lam's Philippine operations, alleging that he had not paid outstanding taxes and other dues. Investigators are also looking into how Lam's venture operated successfully in the Philippines for several years without a license, A local media outlet called GMA News reported last week that the Cagayan Economic Zone Authority (CEZA) had clarified that it had never issued a license for Lam to operate an online gaming venture from the Clark Freeport Zone.