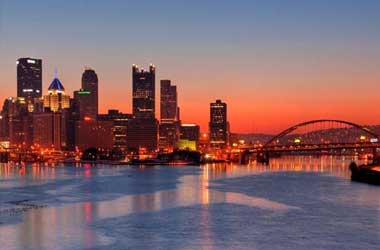 Pennsylvania is poised to become the fourth US state to legalize and regulate online gaming. The Keystone state was expected to launch online gaming operations during the first half of this year but so far there hasn't been a lot of progress as there are still a couple of hurdles to cross.
The state is still sorting out the licenses for iGaming operators that will enter the state and are currently targeting a Q4 2018 launch for online gaming.
The online gaming law was approved towards the end of 2017 which allows Pennsylvania to offer online poker, online slots and other popular casino games.
The land based poker industry in Pennsylvania has faced trying times in recent years.
From January to April this year, Pennsylvania's poker rooms have only generated a total of $19.41 million in revenue. That's 4.7 percent down compared to revenues from January to April 2017 which saw $20.37 million come in.
Based on recent data published by gaming regulators, April has been a slow month for online poker, with brick-and-mortar poker rooms only raking in $4.62 million. This is an 8.5 percent decline from the $5.05 million the online poker industry generated in the April 2017.
Many believe that the growth of neighbouring Maryland's poker market could be the reason behind the decrease of revenue for Pennsylvania. Since MGM National Harbor opened in the in late 2016, poker revenues in Maryland have received a boost and have increased at around 30 percent year-on-year.
New Gaming Law To Boost Poker Revenue
The poker market in Pennsylvania might be hard-pressed right now but things are expected to change for the better in the near future. The new gaming law permits 10 mini casinos to open in the state and these satellite or mini casinos will bring more poker tables to Pennsylvania's poker scene.
Online gaming is also set to launch towards the end of the year and the online poker industry will provide a major boost to the poker market in the state. With New Jersey having already merged their poker player poolswith Nevada and Delaware to successful results, Pennsylvania could also end up joining the shared liquidity agreement in the near future.
Bill Rini, online poker chief of the World Series of Poker (WSOP), also believes that the SC ruling on sports-betting will be good for online poker, not just in Pennsylvania but for many other states.
In a statement, Rini said,
We're obviously very optimistic about the Supreme Court ruling and we feel this has obvious positive implications for online poker