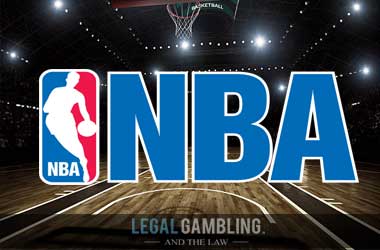 The NBA is reportedly in deep talks with its players' union and broadcast partners to introduce major changes in the league calendar, the most noteworthy being conference finalists being seeded according to overall record instead of in relation to other conference teams, an in-season tournament including 30 teams, and a post-season play-in — while decreasing the regular season to at least 78 games, from the original 82.
Talks between the NBA and its major partners have proceeded in anticipation of presenting the changes to a vote during the NBA's board of governors meeting in April, with the intention of enacting most, if not all of the changes into the NBA's 75th season 2021-22.
The proposed conference final reseeding mirrors the WNBA's practice of seeding teams in playoffs based solely on their regular season record. One key implication of this change is that the championship will almost always include the two best teams, which can be difficult to have in the original seeding if both conferences are not equal in strength.
The NBA and the National Basketball Players Association (NBPA) are toying with the idea of the in-season tournament being held during the post-Thanksgiving to mid-December window, bypassing previously voiced out concerns from players and team executives regarding player obligations, shortened All-Star breaks, and possible roster changes during the trade deadline of early February and buyout/waiver period that follows.
Chris Smoove
Holding the in-season tournament after Thanksgiving also avoids competing for viewers during the NFL playoffs or college basketball, sweetening the deal for the NBA's broadcast partners. One point of contention is the position of the NBA and its broadcast partners to exclude tournament games from its Christmas Day schedule, which is generally geared to include the best teams from the largest markets.
Postseason Play-in Proposal
The postseason play-in is proposed to add more excitement to the bottom half of the playoff race: two separate four-team tournaments will be held, with the 7th to 10th seeds in each conference, in a single-elimination for the 7th and 8th spots in the playoffs. The 7th seed will host the 8th seed for the 7th spot in the playoffs; the 9th seed will host the 10th seed; and the winner of the latter will compete with the loser of the former for the 8th playoff spot.
All these changes represent a serious shift in nature of the NBA; the NBA and its various stakeholders have a lot more to discuss, but the average NBA fan may already have good reason to be excited.
Don't forget to read our preview and predictions for this current season, who will win the title this time?