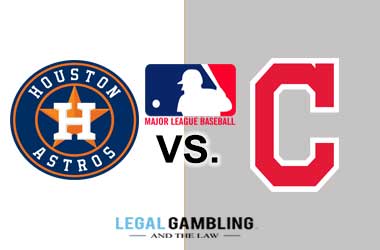 Two favourites from the American League will get together on Thursday, as the Cleveland Indians take on the Houston Astros. The Cleveland Indians come into the game in second place in the American League Central, with their 13-10 record.
The Indians trail only the Twins in the divisional race. The Houston Astros have regained first place in the American League West, and are 15-9 on the season. The Houston Astros come into the game listed at -160 over the Cleveland Indians on Thursday.
Trevor Bauer will get the nod for the Cleveland Indians in this game. The 28 year old from UCLA is 2-1 on the season with an ERA of 2.20. In 32.2 innings this season, Bauer has struck out 43 batters, while just walking 13.
Carlos Santana is leading the charge for the Indians with team high .338 batting average. He is taking up the load that Jose Ramirez is not, as he is under .200 on the season. The power numbers for the Indians are coming from Leonys Martin with 3 homeruns on the season.
The Indians as a team are scoring 3.9 runs per game, and allowing exactly the same amount. Cleveland is 29th in the league averaging just under 8 hits per game. The Indians has a team batting average of .213, which is also near the bottom of the league.
Cole Counters for Houston
Gerrit Cole has gotten off to a slow start for the Houston Astros. The 28 year old right hander from Newport Beach is 1-3 in 2019 with an ERA of 5.22. Cole is coming off an outing where he went just 4.1 innings, allowing 9 hits and 8 earned runs.
Michael Brantley will face his old teammates, and he has been on fire since coming to Houston. He has 5 homeruns and 5 doubles on the season, and is hitting well over .300. Jose Altuve is providing the power for the Astros with 9, while Yuri Gurriel has 8 doubles to anchor the team.
The Astros are 6-4 in their last 10 games, but coming off back to back wins over the Twins. In the win on Wednesday Astros ace Justin Verlander threw 8 strong innings, and struck out 8 batters.
Fun Game Ends with Cleveland Winning
The Cleveland Indians are not playing the best baseball, but they are still dangerous. Trevor Bauer is tough when he throws his best. Look for this to be a great outing, as these two teams have not shown love lost in the past. Look for Bauer to throw well and Cole to continue his struggles. We are betting the underdog on the road. Bet the Cleveland Indians at +140 over the Houston Astros on Thursday.