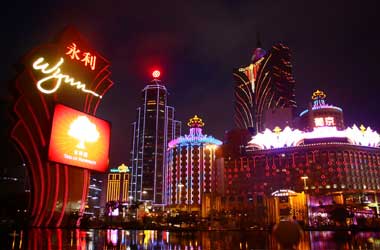 Macau is home to some of the most popular casinos in the world and has a reputation for being the biggest gambling hub in the world.
The thriving casino industry generates most of the revenue for the government budget and provides employment to thousands of workers.
While the casino industry is very profitable for Macau, it has also become a center for various illegal trades.
Earlier this year, issues of illegal loan sharking came up and the government was quick to take action. This time around, it is the issue of unlicensed forex trading that has come up.
Representatives of the major casino operators in Macau recently met with government officials to discuss how their casinos would be able to help in cracking down on illegal money changers. Many of these forex operators operate around the city's casinos so that gamblers will have easier access to them.
Macau sees a huge influx of Chinese gamblers every day who bring with them the Chinese yuan. However, betting in Macau's casinos is mainly done in Hong Kong dollars (HKD) which means the yuan needs to be converted into HKD. Officially, there are limits as to how much yuan can be traded out but there are various illegal means by which gamblers can get exchange their yuan for HKD. Macau authorities have already run several operations to shut them down these illegal forex operators but they are very persistent.
This is why the meeting between all six of the gaming operators in Macau and the officials from the various departments of the Macau government is of great importance. The three departments involved are the local Judiciary Police, the Gaming Inspection and Coordination Bureau and even the Fire Services Bureau.
All parties brainstormed during the meeting and came up with several measures that local authorities were proud to announce. One of the things that they noticed was how banning individuals who were associated with illegal money changing from entering local casinos was enough to discourage people from visiting them. Additionally, spot checks around casino properties were effective in cracking down on illegal forex activities, along with the other problem of loan sharking.
Macau Looking To Reduce Crime
Besides the increase in illegal forex trading, Macau's Judiciary Police said that the region was seeing an increase in various gambling related crimes. There have already been a total of 169 cases of illegal detention for the first half of 2019.
Another 259 cases of loan sharking have also been reported. The silver lining in this report is that gambling related thefts have seen a decline in the short term.