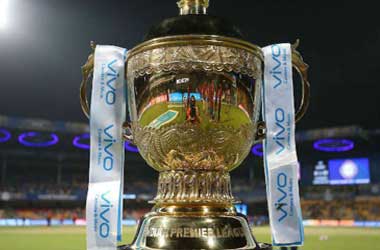 Gaming analysts expect iGaming firms in India to spend over 300 crore rupees (over $40 million) during the 2020 Indian Premier League (IPL), which is set to take place from Sep 19 to November 10 in the United Arab Emirates.
The IPL is the richest T20 domestic league in the world and generates over $500 million each year for the Board of Control for Cricket in India (BCCI). The IPL was scheduled to take place in May in India as usual but COVID-19 saw it postponed. Since India continues to be in lockdown mode, the IPL has been shifted to the UAE.
One of the main reasons why this edition of the IPL is getting so much attention from iGaming operators is because DFS operator Dream11 has bagged the main sponsorship rights of the IPL.
The IPL was supposed to be sponsored by Vivo – a Chinese company who had the sponsorship rights for the 2020 edition. However, due to on-going tensions between India and China, Vivo backed out at the last minute.
Dream11
The BCCI was in urgent need to secure a sponsor and Dream11 stepped up and put up 220 crore rupees ($29.5) million to secure the main sponsorship rights. This was a good deal for Dream11 given the fact that Vivo was paying nearly double the amount.
iGaming operators have been battling it out in recent months to capture more players in India and are aggressively marketing their brand and games to stay ahead of the competition.
iGaming Operators Involved In IPL
Cricket is the biggest sport in India. Given the fact that no cricket has been played for the last 5 months, there are going to be millions of fans tuning in every night for 6 weeks to support their favorite IPL teams.
iGaming and DFS operators want to make sure they get their brand and games before this cricket starved audience and are hence willing to pay lots of money to make this happen. Some of the operators who will advertise during the 2020 IPL include Ballebaazi, MyCircle11, Mobile Premier League (MPL), Ludo King and PokerStars India.
These DFS and iGaming brands are not only advertising but are also signing some of the top cricketers to be their brand ambassadors. PokerStars India has signed former captain MS Dhoni, MyCircle11 has BCCI President Sourav Ganguly, Shane Watson and Rashid Khan as ambassadors while the MPL has Indian captain Virat Kohli as its main ambassador.