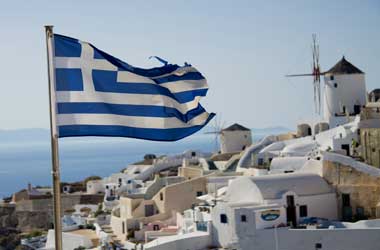 Greece is finally in the midst of introducing gambling reforms that would re-allow the entry of online gambling operators to the market, eight years after they booted them out for the state monopoly OPAP in 2012.
The new regulations have been stymied in the past by Greece's refusal to abide by EU laws throughout the past decade. When the Greek Ministry of Finance finally acceded to the rules of the European Commission in December 2019, the possibility for new gambling reforms emerged again. There will be a standstill period for the rules to take effect and this will be until April 1. Greece will allow the 24 operators who obtained licenses in 2011 to carry on their operations until March 31, 2020, which is when they will have to reapply under the new regulatory regime.
The new sports betting licenses will cost operators €3 million, while the new online gaming license will cost €2 million; operators will be allowed to hold either one, or both. They will be valid for seven years. While some operators are concerned that Greek gaming licenses cost too much, the costs have been reduced drastically since 2018, where since-mooted legislation set the price of licenses to €5 million each. The new rates are the product of long negotiations.
The new regulations have made it nearly impossible for operators to avoid any taxes. Instead of the original proposal of operators being able to take away the revenue tax from their corporate tax, Greece now mandates that operators must pay a 20% corporation tax, which will be reviewed before a 35% tax is withheld from corporate profits.
Current reforms will also allow random number generator (RNG) games, a move away from the outright ban proposed in earlier drafts. However, RNG games' terms are quite stringent: they will have a maximum stake of €2, and they must yield just a maximum of €5,000 per operator at any one gaming session. Jackpot payouts are also capped at €500,000. RNG games are also prevented from advertising, outside of the sites where they are played.
Poker and online sports betting are exempt from these restrictions. It is estimated that the revitalised gambling industry in Greece will result in €500 million per year in revenues.
Banned Operators' Dilemma
Operators who have been banned from operating in Greece by the Hellenic Gaming Commission (HGC) within the last 12 months will not have the ability to apply for licenses. Up to 650 websites have been banned for allowing Greeks to access their sites. Being banned does not preclude offshore sites from continuing to serve Greeks; it remains to be seen whether these sites will appeal their bans to be able to apply for a license, or continue as is.