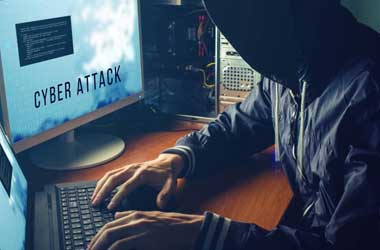 The sports betting industry in America has expanded significantly in the last 18 months as more states legalise sports betting and offer both online and mobile sports betting. Now, experts are warning that hackers may take advantage of the newfound popularity of the sports betting industry by stealing betting data that could compromise the privacy of customers.
Cyber experts warn that the possibility of this happening increases exponentially during major sporting events, such as the Super Bowl or the NBA Finals. Six more states, in addition to Washington D.C. are expected to move forward with their legal sports betting legislation this year.
Greenberg Traurig, a firm in Boston that specialise in cybersecurity and data protection, has sounded the alarm on the impending risks of legal sports betting. According to Jeffrey Greene, a partner in the firm, the increased growth of the industry has led to increased risks for data breaches that could harm consumers.
Greene spoke recently at the UNLV William S. Boyd School of Law as part of a conference on how authorities can keep up with technological advances in the gambling industry. According to Greene, online gambling can no longer be treated as part of traditional gambling, but as a separate data point.
To prevent data breaches, Greene advises gambling firms to shore up their employee training for potential hacks; Greene noted that online gambling and sports betting may very well have a value of $128 billion by 2026, which means that hackers will have more incentives to try breaking in to their databases. Companies will have to employ individuals and groups with extensive experience with hacking, in order to better prepare themselves for potential cyber attacks
Casinos which are driven by data, collect massive amounts of information on customers. With the rising risks of hackers, gambling companies must be prepared to safeguard this data from unscrupulous actors trying to steal data for nefarious ends, especially during popular sports betting events.
Data Hacks Harm Casinos And Customers
Data hacks are a serious problem for all companies, both in terms of harms to the company itself, as well as to its customers, many of whom fully entrust their data to companies. Data breaches have been estimated to cost firms more than $2 trillion last year in settlements and lawsuits.
Casinos have been victimised by hackers repeatedly. In 2014, Las Vegas Sands Corp. found its database stolen by suspected hackers from Iran; as a result, personal data from the firm's customers were compromised, including credit card and Social Security numbers. From 2015 to 2017, the casinos of Hard Rock Enterprises were hacked three times, stealing their customers' credit card numbers.
The costs associated with such hacks are massive, affecting not just the companies' bottom line, but also their reputation and the privacy of their customers. By preparing for hacking before they occur, Greene estimates that companies can save as much as $1.2 million per attempted breach.