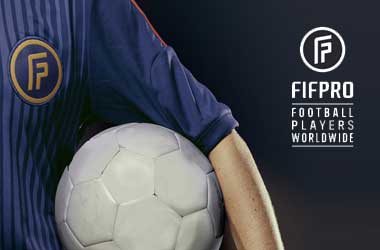 Summary
FIFPro confirms it has written to FIFA asking for equal pay for women
Over 150 female players from 25 different countries have signed the letter
2023 Women's World Cup will take place in July and August
FIFPro – the global football association representing football players around the world has confirmed that they sent a letter to FIFA – the global governing body of world football asking them to pay female football players the same amount that male football players get paid.
FIFPro said that they sent the letter to FIFA before the start of the 2022 FIFA World Cup in Qatar and have also pushed for a global collective bargaining agreement to be signed by FIFA.
FIFPro Wants Women To Be Paid Equal To Men
Argentina who won the 2022 FIFA World Cup in Qatar received a payout of $63 million from a total prize pool of $665 million. In comparison, the United States which won the 2019 Women's World Cup in France took home $6 million out of a total prize pool of $45 million.
FIFPro did not release the contents of the letter sent to FIFA but confirmed that a letter was sent to push for equal pay. More than 150 female players from 25 different countries have signed the letter in support for equal pay.
FIFPro released a statement and said
We can confirm a letter signed by 150 players from national teams on every continent was sent to FIFA in October. These players are seeking equitable conditions before the 2023 FIFA Women's World Cup. FIFPRO is currently negotiating with FIFA on behalf of these players
2023 Women's World Cup
The 2023 Women's World Cup is set to take place in New Zealand and Australia during July and August. FIFA has expanded the tournament format from 24 teams which played in the 2019 World Cup to 32 teams for the 2023 World Cup. The World Cup in France is reported to have brought in a total of 1 billion viewers and that number is expected to be a lot higher with the expanded format in 2023.
Defending champs, the United States is the only federation that currently pays both male and female footballers equal pay once US Soccer takes a cut from the total prize pool. The women's football team in Canada is also pushing hard to get equal pay.
As of this writing, FIFA is yet to release a statement on the FIFPro letter.